On June 30, the United States Agency for International Development (USAID) and the People's Committee of Da Nang City jointly launched a project to provide technical assistance to urban energy security in Vietnam.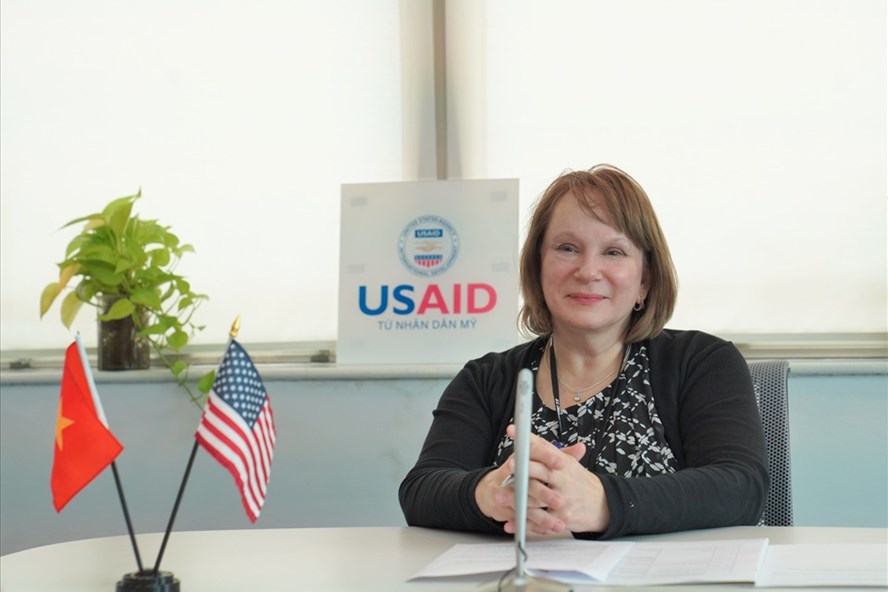 Mission Director Ann Marie Yastishock speaks at the launch. Credit: USAID
The Vietnam Urban Energy Security Project will be implemented in 4 years, with a budget of 14 million USD, to promote the deployment of advanced, distributed energy solutions in Da Nang and Ho Chi Minh City.
The project will support Vietnam to meet its growing energy demand, solve the problem of air pollution in big cities, and support the implementation of advanced distributed energy solutions such as rooftop solar power, electric vehicles, garbage electricity and other energy efficient solutions.
Speaking at the online opening ceremony, Ms. Ann Marie Yastishock, director of USAID Vietnam, said: "We look forward to working with Da Nang's authority to promote the local clean energy sector, access technical skills and help Vietnam become a global renewable energy hub and realize its renewable energy goals".
Da Nang will develop an action plan to develop rooftop solar power, an action plan to develop renewable energy and a project to develop an electric vehicle charging station, etc.
When the project is finished, Da Nang will deploy at least 40 MW of electricity from distributed electricity such as rooftop solar power, garbage power... raising at least 60 million USD for distributed energy systems, and introduce or commercialize at least five innovative solutions to urban energy and environmental problems.
Investment in renewable energy and advanced energy efficiency solutions will enhance Da Nang's competitiveness, attract 'green' investment and directly benefit people with a cleaner living environment.
These solutions will also contribute to mitigating the impacts of climate change on the city and its people.
Over the past five years, USAID has committed more than $40 million to support the energy sector in Vietnam and is expected to commit an additional $36 million over the next five years.
Original article: https://tuoitre.vn/khoi-dong-du-an-an-ninh-nang-luong-do-thi-viet-nam-tri-gia-14-trieu-usd-2021063018243296.htm
Ha Tran