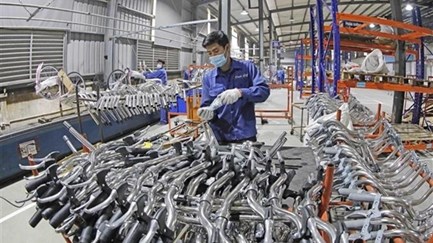 16/11/2023
A project to promote energy efficiency among large business enterprises was kick-started by the Ministry of Industry and Trade (MoIT), in collaboration with the United Nations Industrial Development Organization (UNIDO).

On March 14, 2022 afternoon, the consultation workshop on recommendations for the structure of and potential funding sources for an incentive scheme for the energy efficiency in the industry was held under the Vietnam - Denmark Energy Partnership Program in the period 2020-2025 (DEPP3).

The Embassy of Denmark is looking for a short-term local consultant to support a study on adaptation to the wholesale market and demand response actors.

Mr. Loui Algren, Long-term Advisor of the Denmark-Vietnam Energy Partnership Program, shared his ideas about the most profound lessons from Denmark, how they can be applied in Vietnam, as well as some DEPP's activities to assist the Vietnamese green transition.