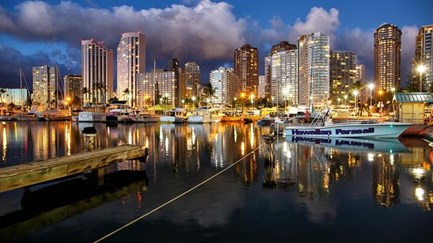 01/11/2021
Smart city development is currently a trend in the world and Vietnam. In Vietnam, many big cities such as Da Nang and Ho Chi Minh City are the leading cities in applying lighting solutions to develop smart cities.

Japan on Monday pledged to offer $10 billion financial aid for decarbonisation projects in Asia, such as renewable energy, energy-saving and conversion to gas-fired power generation from coal-fired power to help with an energy transition.

Speaking at a meeting with UK Ambassador to Vietnam Gareth Ward on May 19, Minister of Industry and Trade Nguyen Hong Dien affirmed that Vietnam continues to create the most favourable environment to attract investment from domestic and foreign investors into the energy industry, especially in development of renewable energy and promotion of economical and efficient use of energy.

With an investment of $7.4 billion in wind and solar power, Vietnam owns potential to become a major renewable energy producer in the world.