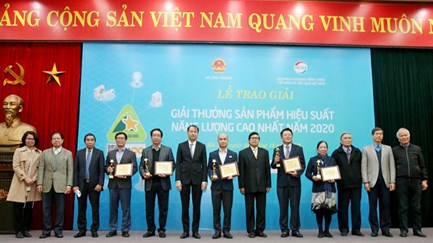 07/09/2021
At the end of 2020, there will be products labeled with the highest energy efficiency label with the attached QR code on the household electrical market. This identification label has created a new wave in the selection and use of high-performance home appliances which is higher than the existing 5-star energy-labeled appliances on the market.

About 3,000 students, volunteers, groups and clubs joined the campaign.

Central Power Corporation (EVNSPC) and supplier ABB Oy - Finland organized kick-off ceremony of Miniscada/DMS System for Tam Ky and Plei Ku cities projects on 7th March 2016.

On 3rd March, Thua Thien - Hue People's Committee and Banpu Limited Company - Thailand held signing ceremony of Memorandum of Understanding for investment cooperation to build a thermal power plant in the province.