Mr. Võ Quang Lâm, Deputy General Director of EVN, shared some activities that EVN has actively implemented following the Central Government's guidance and policies on energy efficiency (EE).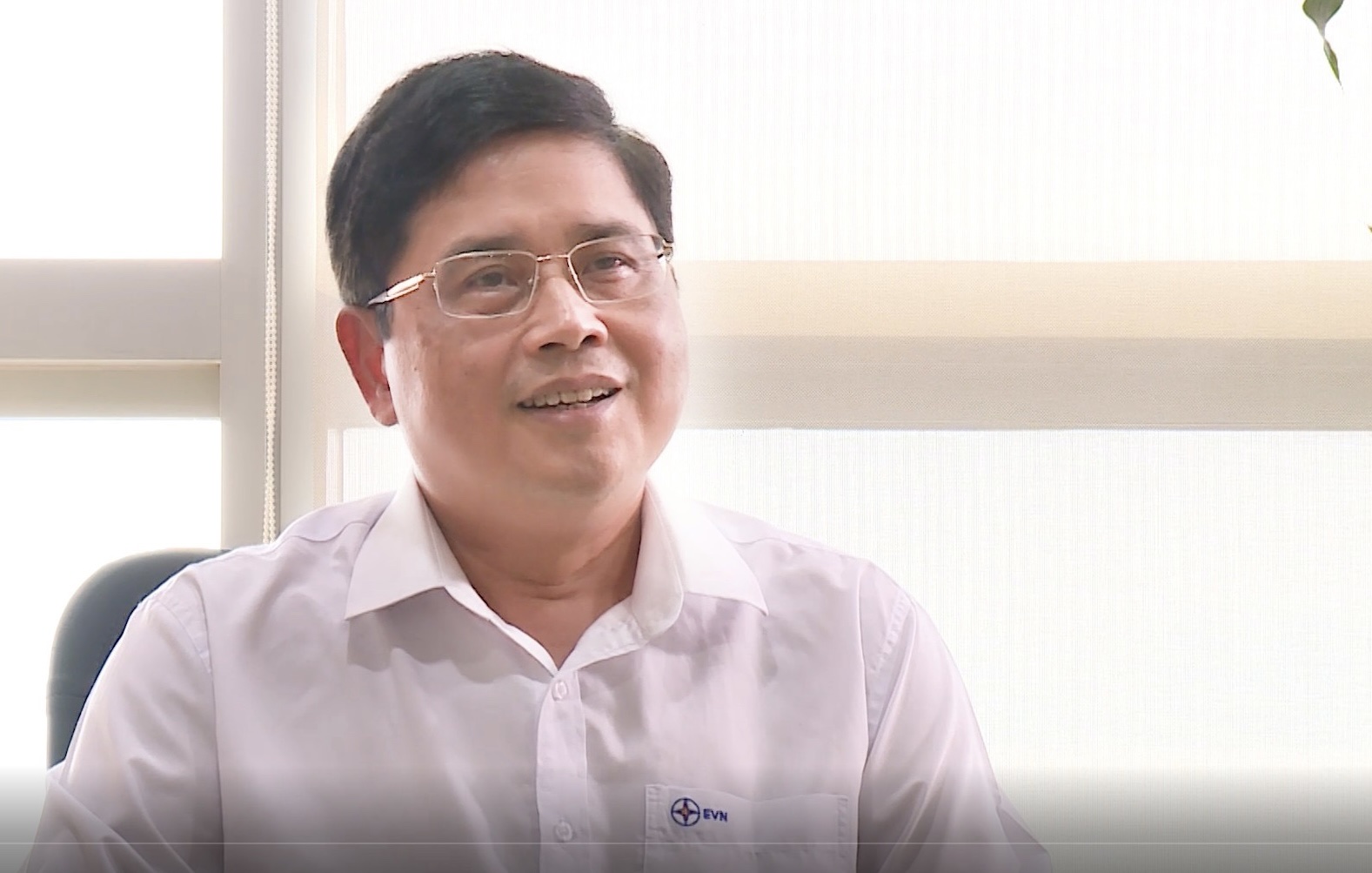 Mr. Võ Quang Lâm, Deputy General Director of EVN
Could you share more details about EE activities implemented by EVN?
Mr. Võ Quang Lâm:
Energy efficiency is one of the major policies of the Party and the Government. To implement this policy, in the period 2011-2021, EVN focused on two measures, in which promoting the engagement of communities and enterprises is considered a vital method.
EVN has boosted communication about EE policy and EE measures to communities and enterprises in various ways. One of our main target audiences is the key energy-use facilities.
In this period, many focused EE programs were implemented, including EE communication programs, reducing energy lost programs, encouraging enterprises' engagement in electricity demand response (DR) programs, proposing EE incentive schemes, Earth Hour, EE in household programs, etc.
Besides, EVN has issued numerous documents and policies to direct EVN member units to enhance EE implementation drastically.
When promoting communication about EE, EVE also focused on building EE good-practice models so communities and enterprises could refer. They include promoting customers to switch from incandescent lamps and fluorescent lamps to energy-saving lamps, supporting the installation of solar water heater which replaced electric water heater, piloting electric-saving models in aquaculture farming in the Mekong Delta River provinces, implementing non-commercial voluntary DR program, etc.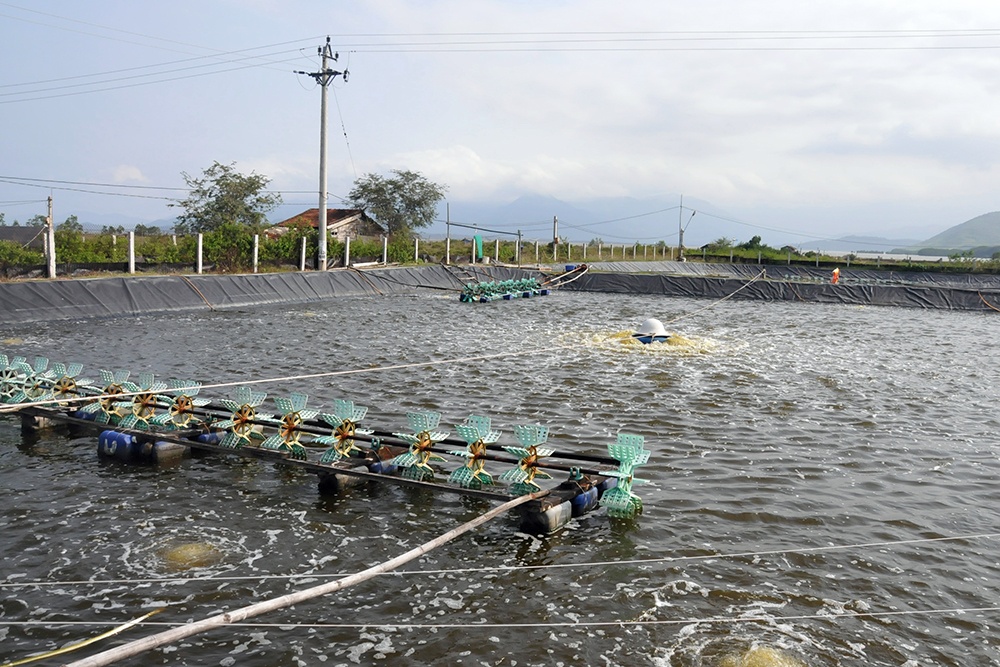 The EE shrimp farming model in the Mekong Delta has drawn much attention.
By synchronically implementing EE measures in recent 10 years, the electricity industry has saved up to 37 billion kWh (equivalent to VND 67,000 billion). This vast number has not only helped reduce power costs for people and enterprises but also improved enterprises' competencies in particular and the economy in general.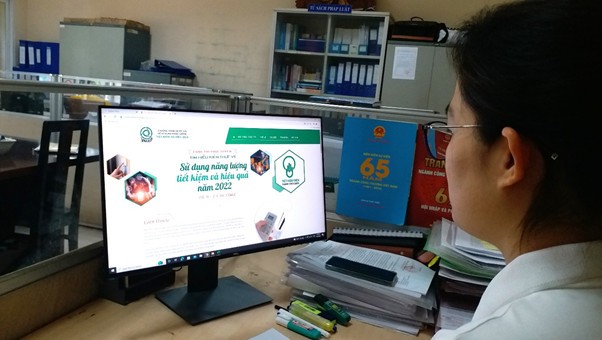 EVN collaborates with the MOIT in implementing communication activities under the Energy Efficiency National program framework. EVN staff learn about understanding about economical and efficient use of energy in the 2022 Contest. Photo: EVN.
The domestic electricity demand is highly increasing. Could you tell more about EE boosting measures and programs that EVN has done recently and will do in the coming time, particularly ones that aim for key-energy use facilities?
Mr. Võ Quang Lâm:
We have experienced a hard time due to COVID-19 in recent years. Under the flexible policies of the Party and the Government, the economy has recovered nicely. In the next few years, the power demand is forecasted to increase nationwide, execeptionally high in the North. This would be a big challenge to ensure a sufficient power supply in the coming time.
Enhancing local power resources. According to the Government's assignment, EVN focus on promoting construction and implementation of some main projects, such as extended Hoà Bình hydropower plant and extended Laly hydropower plant, both plants have a capacity of 480 MW, extended Trị An hydropower plant with a capacity of 200 MW. Besides, EVN accelerates the construction process of Quảng Trạch hydropower plants and Bắc Ái hydroelectric power station, both have a capacity of 1200 MW. Those are essential for power supply in the next few years.
Furthermore, EVN has negotiated and signed contracts with Laos and China to import more power supplies into Viet Nam. The total capacity from these resources is about 3,550 MW, with 3,000 MW from Laos from now to 2025, and 550 MW from China.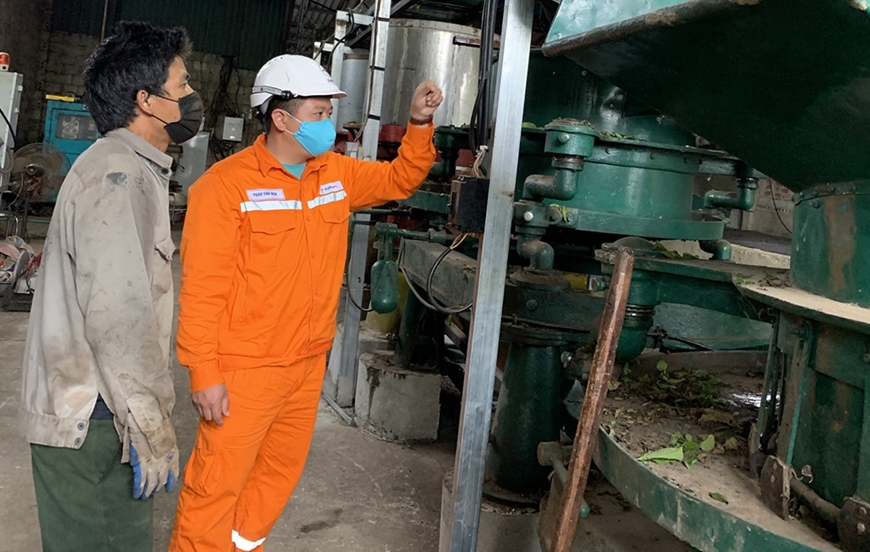 EVN staff consulting EE measures to a tea production enterprise in Tân Uyên (Lai Châu province).
Improving the capacity of the electricity system from the North. EVN has achieved existing power repair plans in the North to ensure power supply capacity during hot season. Hydropower reservoirs are flexibly operated on the Đà River route to ensure an efficient power supply for people's daily activities and water supply for agricultural production in downstream areas in winter-spring crop season.
Accelerating line work construction. This solution has achieved certain results, such as completing the North-South line 3 which increases the linkage between the North and the South and be ready for electricity transmitting from the Central and Southern regions to the North in the dry season. Currently, we are focusing on clearing lines for small hydropower plants in the North due to their great potential. At the same time, we are speeding up transmission line projects to be ready for imported electricity sources from Laos and China.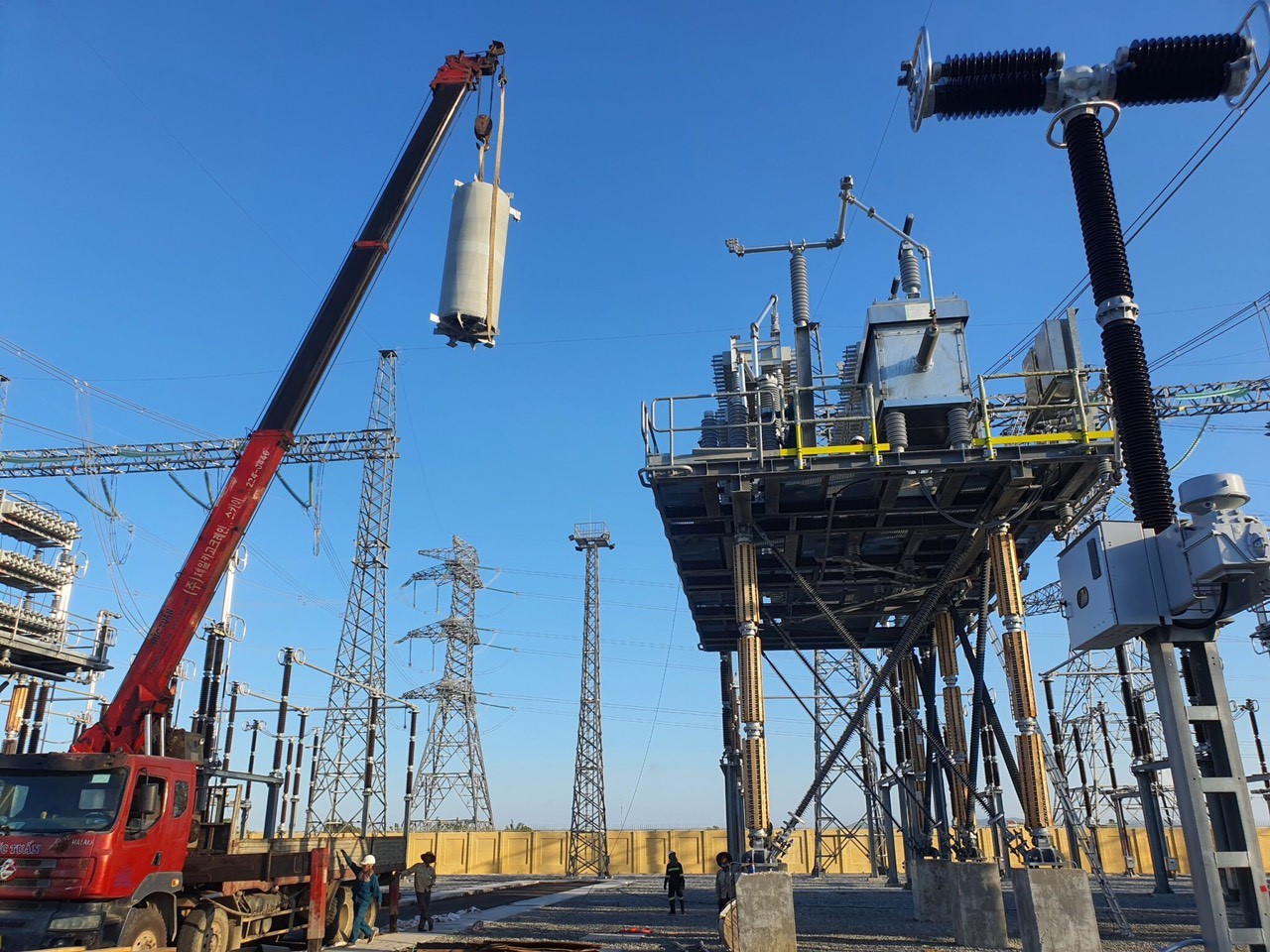 Installing 500 kV vertical capacitors at 500 kV Dốc Sỏi substation, one item of the 500 kV line 3 project (Vũng Áng - Quảng Trạch - Dốc Sỏi - Pleiku) of the North - South power transmission system. Photo: EVN.
Boosting communication activities for EE. The power demand from the North has continuously increased in recent years. This is a vital economic zone with high developing potential and a huge demand for local electricity supply. So that EVN has built an EE plan for the period of 2022-2025 and proposed it to the Prime Minister.
One of the essential goals of the proposed plan is for communication activities to promote EE implementation in household and key energy-use facilities and enhance enterprises' engagement in DR programs. This aims to reduce the pressure of the electricity system.
Currently, there are 2,961 key energy-use facilities nationwide. According to EVN's estimation, they consume more than 70 billion kWh every year, accounting for above 32% of the total national energy consumption. If they save only 2% of energy use, the total saving will be about 1.4 billion kWh, equivalent to VND 2,700 billion.
It should be mentioned that the industry's energy-saving potential is enormous. Therefore, energy saving of industrial enterprises significantly contributes to reducing the pressure of the system as well as is a practical measure to help down businesses' costs themselves. Hence, it would help improve economic effectiveness.
Minh Khuê edited. Giang Nguyễn translated.