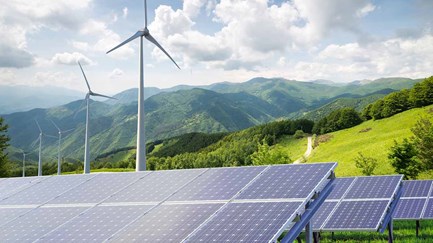 07/10/2021
The Government has just issued Decision No. 1658/QD-TTg approving the National Green Growth Strategy for the period 2021-2030, with a vision to 2050. Accordingly, many goals towards developing a green economy have been set for the period from now to 2030 and 2050.

On December 16, 2015, Da Nang Department of Transport held a workshop on development of sustainable and green indicators of Da Nang City, directing towards the development under Vietnam National Green Growth Strategy published by the Government over the past time.

The concept of smart green apartment gradually becomes an inevitable trend in the developing and modern life today. The architect Francois Baberot, a French from company NKB Archi under the Project Ecolife Capitol has realized the idea of green apartment and he designed an apartment with international standards in terms of design and energy saving.

According to the draft, those works registered for Award of Energy Savings and Environmentally friendly features must be the civil construction from grade III or higher, which are commissioned and completed and put into use as prescribed law within the last 3 years by the time of award registration; at the same time, there is no violation of the provisions of law on construction, land acquisition, bidding, work safety, environmental protection, fire control and other related provisions of laws.