The Prime Minister agreed to add An Khe Biomass Power Plant with the total capacity of 95 MW to the master plan for national electricity development, period 2011-2020 to 2030, which is scheduled for operation in the period of 2016-2017.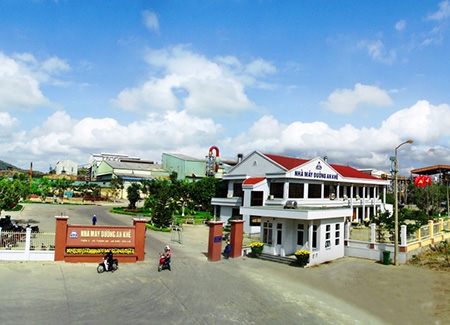 An Khe Sugar Plant
The Prime Minister ordered the Ministry of Industry and Trade to preside over, in collaboration with the Gia Lai Provincial People's Committee, the request addressed to the investors who should clarify the questions raised by the ministries, and other related issues in the process of preparation and approval of investment projects according to regulations; instructions for investors to take steps in preparation of investment and construction of investment project of An Khe Biomass Power Plant in accordance with the current regulations on investment and construction, quality management and environmental protection.
The An Khe Biomass power plant is invested by Quang Ngai Sugar Cane JSC. Currently, the An Khe Sugar Plant of Quang Ngai Sugar cane JSC has a capacity of 12,000 tonnes/day and it has its own power plant with capacity of 29 MW to supply power to An Khe Sugar Plant.
According to its additional report for master planning, when its Sugar Plant is expanded to increase the capacity to 18,000 tons of sugar/day, the sugar Plant will use 1,920,000 tons of raw materials annually, and the amount of generated biogases is about 614,400 tonnes/year. It is expected that the amount of biogases used for boiler and the existing power plant is 114,400 tonnes/year; the remaining biogases is estimated at 500,000 tons/year, which will be used for a new power plant with a capacity of 95 MW.
Trong Tan