US utility NRG Energy Inc (NYSE:NRG) has completed an expanded 6.5-MW solar array on the roof of MGM Resorts International's (NYSE:MGM) Mandalay Bay Convention Center in Las Vegas.
With more than 26,000 photovoltaic (PV) panels and a direct current (DC) capacity of 8.3 MW the enlarged installation is the nation's largest rooftop solar array, according to an announcement by the companies today.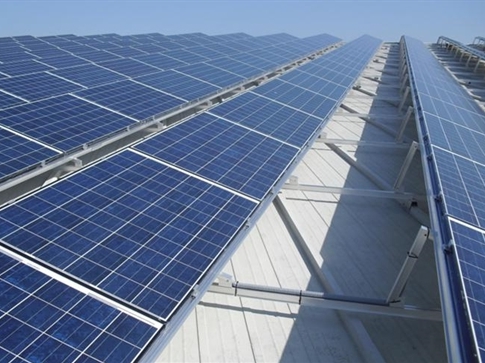 At full output, it will supply 25% of the power demand of the Mandalay Bay Resort and Casino campus. NRG owns and operates the installation, while Mandalay Bay Resort will purchase all the electricity generated through a 25-year power purchase agreement (PPA).
The first phase of the project was completed in 2014 and it has helped deliver pricing stability to MGM Resorts and at the same time reduce the amount of power drawn from the southern Nevada grid during times of peak demand.
"Companies like MGM Resorts are driving an evolution in America's energy mix as they seek cleaner sources of power that provide more certainty over energy costs," said Craig Cornelius, NRG Energy senior vice president and head of NRG's renewables group.
The second phase uses technology from Ten K Solar and consists of 4,644 modules, 180 inverters and an integrated Ten K racking system.
Renewables.seenews.com