The new analysis from Frost & Sullivan has found that market revenues stood at $113.75 billion in 2015 and will grow at a compound annual growth rate (CAGR) of 9.5% to reach $179.13 billion in 2020. According to the findings, installed capacity will grow from 50,780 MW to 76,600 MW at a CAGR of 8.6% for the same period.
"Pro-solar incentives and the recently made pledges at the COP 21 summit will ensure that the market for solar PV continues to grow exponentially over the next 5 years." said Frost & Sullivan Energy & Environment Research Analyst Pritil Gunjan. "Grid integration of renewables and investment in energy storage initiatives are other market enablers."
According to the research, geographically Asia will see aggressive expansion of solar PV fuelled by economic growth, urbanisation and greater electrification:
Asia's market share will rise to 64.1% by 2020 with China, India and Japan together accounting for more than 80% of all solar installations planned over the next 5 years. China and Japan will lead with compelling FiT rates and capacity based rebate programs.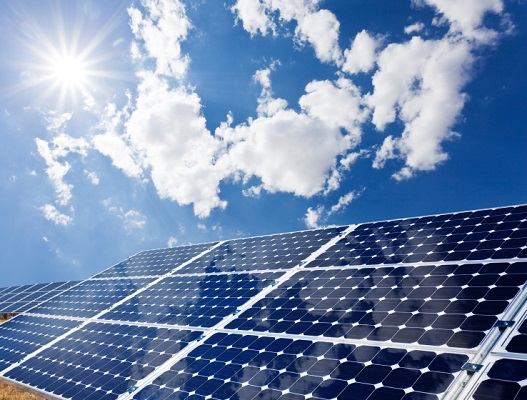 North America will witness a robust growth with the extension of investment tax credit eligibility for solar generators until 2019. By 2020, the region will have about 20 million residential prosumers. Fiscal incentives, technological advancements, and new solar leasing models will be strong drivers.
Europe, however, will suffer a setback due to withdrawal of subsidies and incentives. Huge overcapacity, coupled with price decline of solar modules, will see suppliers struggling to make profits.
Investments in grid infrastructure, especially in remote off grid locations, will energise demand in the emerging markets of Latin America and Africa.
"Extreme weather variations, declining energy reserves, and increase of distributed generation technologies will compel utilities to seek newer models supporting energy efficiency and energy management initiatives," noted Gunjan. "The solar PV supply chain participants are expected to develop new technologies that will lower costs and integrate PVs with flexible infrastructure grids. Innovative business models to integrate solar power will also open opportunities in smart metering, demand response and net metering."
In addition to green targets, energy independence, and distributed energy, a crucial market accelerator has been the defining of the structure of feed-in tariff (FiT) for solar photovoltaic-generated power. Along with regulatory dynamics and incentives, this has lowered the levelised cost of electricity (LCOE) of solar power. With higher economies of scale, the cost of solar power systems for both residential and utility-scale PV will reach grid parity by 2020 and increase uptake of decentralised solar energy. As a result, stakeholders from raw material suppliers, solar cell manufacturers, solar module manufacturers, and balance of system equipment suppliers to system integrators and installers are positioned for robust growth.
Renewableenergyfocus.com