Bolivia's National Electricity Company (ENDE) said last week it has signed an agreement with Potosi department for the transfer of land on which a 60-MW solar project will be developed.
The photovoltaic (PV) plant, comprised of more than 200,000 solar panels, will be built in a 185-hectare (457 acres) field in the city of Uyuni. ENDE expects the plant to be completed in 12 months.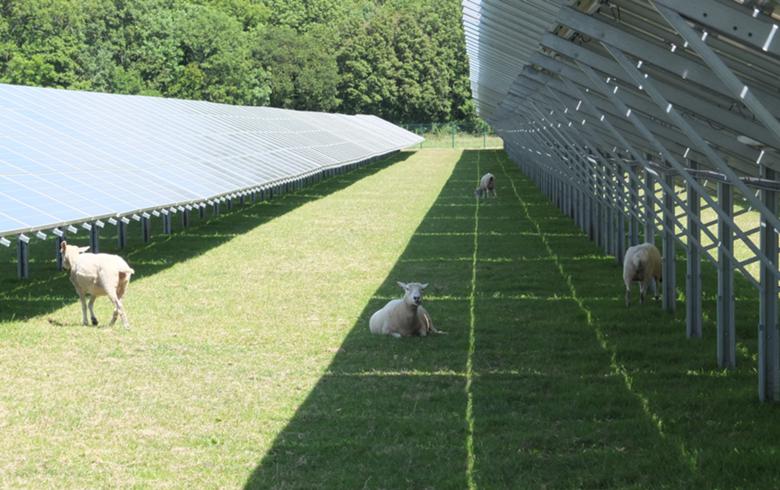 Whitley Solar Farm sheep. Source: British Solar Renewables. License: Creative Commons, Attribution-ShareAlike 2.0 Generic via flickr.
According to Bolivia's solar radiation map, the Uyuni area has an estimated solar radiation of 6.38 kWh per sq m per day, one of the highest annual average in the world.
The Uyuni project will contribute to energy security in Bolivia and help the country lay the foundation for becoming an energy hub in South America, ENDE noted.
Back in April, ENDE signed a loan agreement with the Central Bank of Bolivia (BCB) for BOB 849 million (USD 122.7m/EUR 110.7m), to be used for the construction of this project and another 5-MW PV plant in Potosi department.
Renewables.seenews.com