Faced with climate change causing serious consequences, energy saving has become more urgent than ever. In Da Lat city (Lam Dong province), energy saving has become a mass movement, not only popular in the manufacturing enterprises and households but also spreading to all the public offices.
During the past time, leaders of the city had many official documents to remind people of the economical and efficient use of power. The mass organizations actively collaborated with the Da Lat Power Authority in public communication, reminding the employees of power savings practices not only in offices but also in their households.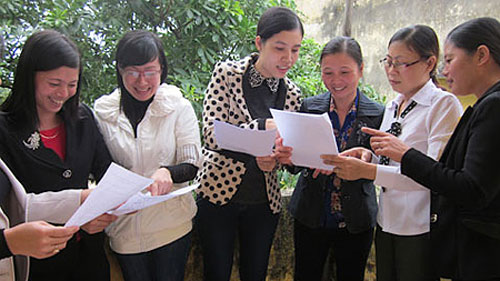 Mr. Trang Tan Phuong , Chief Administrative officer of Da Lat City People's Committee, said: "Under the steering of the city People's Committee, departments and units and 14 wards of the City, the main theme of economical use of electricity is identified as an annual review criteria for Emulation and Reward and internal discipline to be applied. Except for holidays and big events, for all other normal days, the Da Lat Urban Services Company Limited reduces the capacity by 50% of public lighting in the peak time of evenings, especially when the traffic density is significantly reduced."
Along with the agencies and organizations, the Company also has promoted and encouraged people to use power saving light bulbs such as LED lamps, T5 and T8 fluorescent lamps, compact fluorescent light bulbs, solar heaters; and to limit the use of enormous energy consuming devices such as water heaters, irons during 5pm-9pm.
Mr. Nguyen Trong Long, deputy director of Da Lat Power Authority further commented: "We have the communication message in restaurants, commercial service facilities, that after 10pm lights in advertising panels and outdoor decorations must be turned off. During peak hours, operating enterprises are advised to minimize the operation of power consuming equipment, such as stone crushers, compressors, and pumping stations, etc. Thus, our monthly electricity saving is almost 2% of commercial power production".
With many solutions and forms of effective communication, the power-saving operation in Da Lat city has become a truly meaningful movement, exerting positive impact on people's awareness.
Trong Tan