2015 is the last year to implement the National Target Program on Economical and Efficient use of energy Phase 2. Hanoi city will continue to promote, implement and supervise the activities in economical and efficient use of energy in order to accomplish planned targets.
To raise the awareness and build the habit of energy saving, coping with climate change in communities, Hanoi continues to strengthen the propaganda in schools, households, families, workplaces, organizations and businesses.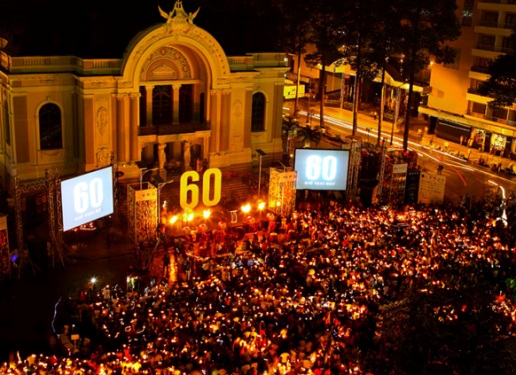 For key energy users, the city power authority plans to organize the training and certification of energy management for 100 people.
Besides, the city power authority continues to promote the use of the equipment with high performance, gradually to replace the underperforming equipment, so that old and obsolete technology equipment could be phased out. At the same time, the city power authority strengthens the supervision of the application of the standards and norms of advanced engineering, to improve energy efficiency. Its objectives are to reduce at least 2.7% of energy intensity of the energy consuming industries such as cement and metallurgy.
For construction works, the city authority will manage the practices in compliance with Vietnam Construction Standards, referring to "works with economical and efficient use of energy" for the new building or rehabilitated works within the scale of judgment under the regulations. The new public lighting in the city will be designed with application of lighting solutions of high performance, and energy savings.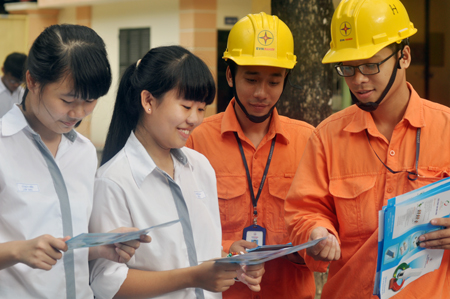 In the area of ​​transportation, Hanoi continues to develop Transportation systems with high quality, energy savings and pollution reduction. In particular, city authority focuses on application of new technologies, using renewable energy sources as alternative to traditional fuel. At the same time, commuters and travelling people are encouraged to use means of public transport. As planned by the end of 2015, Hanoi will strive to satisfy 9-10% demand of public passenger transport in the city.
With the assigned tasks, Hanoi city authority expects to save 6.7% of total energy consumption compared to projections of energy demand in the 2013-2015 period. This figure is equivalent to 1.1 million TOE (Tonnes of Oil Equivalent).
Trong Tan