On June 12, 2015, at the headquarters of the Ministry of Industry and Trade, Vietnam General Department of Energy and GIZ's energy unit signed an agreement to support the Project on up-scaling the wind power in Vietnam.
This project is worth € 6.9 million, to be deployed by 2018. The project is to do with three large areas: policies and legal frameworks for wind power development; capacity building for relevant units and electric companies; technology transfer and technology cooperation with Vietnamese partners.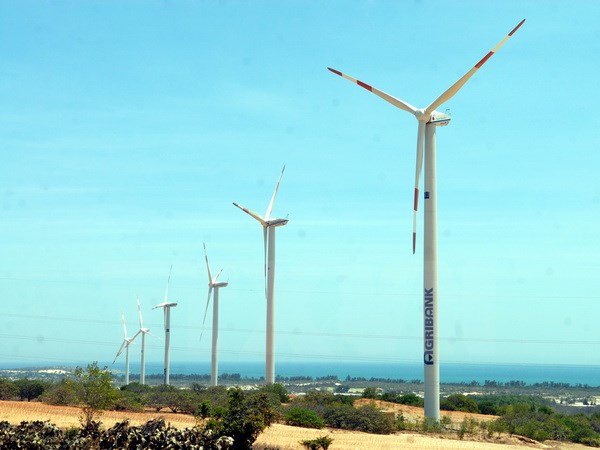 At the signing ceremony, Deputy Minister of Industry and Trade, Mr. Hoang Quoc Vuong said that Vietnam has been very active in building programs of renewable energy development, including wind energy. However, this development has not yet reached the desired and expected results. Therefore, in the time to come, the mechanisms and policies will be revised to encourage private investors to do business in the field of wind energy.
The Deputy Minister hoped that the attention of the Government of Vietnam and support from the Government of Germany would help deploy and promote wind energy development in Vietnam in the coming time.
According to Ms. Annette Frick, first secretary of the German Embassy in Vietnam, the signing of this project shows the commitment of the German government to contribute and support the development of renewable energy, especially the wind power in Vietnam. The Project is relevant to the development capacity of Vietnam.
Germany has been through many years of experience in the deployment of wind energy, and this project will be an opportunity for complete technology and engineering transfer to the Vietnam.
The German government is committed to support Vietnamese electricity enterprises to overcome difficulties and to create an enabling environment to attract investment into wind power, and renewable energy.
According to the GIZ Renewable Energy in Vietnam, there are cooperation programs between Vietnam and Germany in the fields of environment, energy and vocational training with a total budget of nearly € 220 million, of which the energy sector, energy projects account for a total expenditure of about € 160 million.
German Embassy and GIZ also expressed their readiness to coordinate and participate in further support in terms of policy, and the legal framework with the Ministry of Industry and Trade, and the concerned implementing units, through which they can negotiate with many development partners, to explore the Vietnam-Germany investment cooperation and other international financial institutions.
Trong Tan