The Network of Southeast Asian Water Companies, the Science and Technology Association of Renewable Energy, the UBS Asia Company met with the press to announce the international exhibition of water industry with purification -treatment technology and the exhibition of renewable energy and power savings, scheduled to be held on November 25-27, 2015 at the Vietnam Exhibition Fair Center, 148 Giang Vo.
The international exhibition of water industry with purification - treatment technology attracts the participation of 380 units from 35 countries, with the introduction of the cutting-edge technologies from most advanced countries, including the global brands from Europe.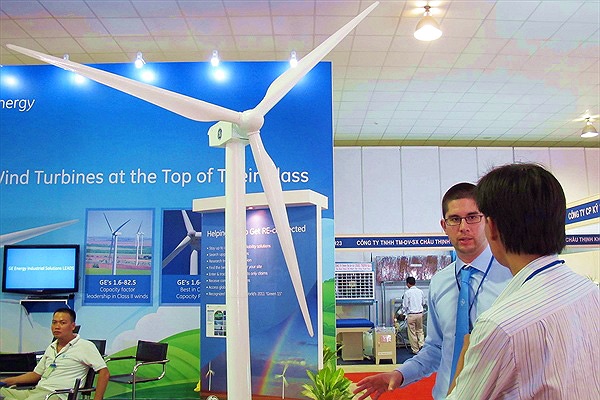 At the same time, the international exhibition on energy saving and renewable energy is an opportunity for enterprises to introduce their wind, solar, geothermal, biomass energy technologies; to advertise and make links with businesses through seminars. It is estimated that 10,000 visits would be at the exhibition, including people from the management, strategic planning, foreign and domestic businesses.
In the Northern Area and Hanoi capital, there are about 7 million people who still use contaminated water sources. This is a major cause of diseases related to cancer, neurological disorder and/or skin diseases. Due to the process of industrialization, the energy demand would increase by 400% in Vietnam in the next 20 years. Currently, one third of national energy capacity is generated from hydropower, one third from natural gas, and the rest from coal and imported. Meanwhile, it has been identified that Vietnam is endowed with abundant natural resources, including solar, geothermal, wind and bio energy.
Trong Tan