On August 18, the International Cooperation Agency of Japan (JICA) and the Directorate for Standards and Quality (Ministry of Science and Technology) held a ceremony to hand over and put into use a test equipment system to test energy efficiency of air conditioning for the Technical Centre for Standards and Quality 3 (QUATEST 3). This is part of the project "Strengthening the System and Operating the Standards and Conformation on energy saving and energy labeling".
The testing equipment System for energy saving features (energy efficiency) of air conditioning is funded by JICA and installed in the new experiment headquarters of QUATEST 3 at Cat Lai Industrial Zone, Ho Chi Minh City.
As reflected by Mr. Toshifumi Sakai (a representative from JICA office), to ensure sustainable economic growth, the high efficiency in energy use, especially energy conservation activities, is a major question for Vietnam. According to the regulations, starting 2013, household electrical products such refrigerators, air conditioners, when marketed, are mandatory to bear energy efficiency label. To operate the energy efficiency labeling, it is extremely important to establish the mechanisms for experiment of accurate indicator of energy saving features of the product. Along with the test equipment systems for refrigerator energy efficiency handed over by JICA to the Technical Center of Standardization, Metrology and Quality 1 (QUATEST1) in May 2015, the air conditioning test laboratory in the southern areas will help Vietnam build the test system to match the international standards related to heating, ventilation, and air conditionin (HVAC) and refrigerator, which are two devices with high power consumption rate in the appliances.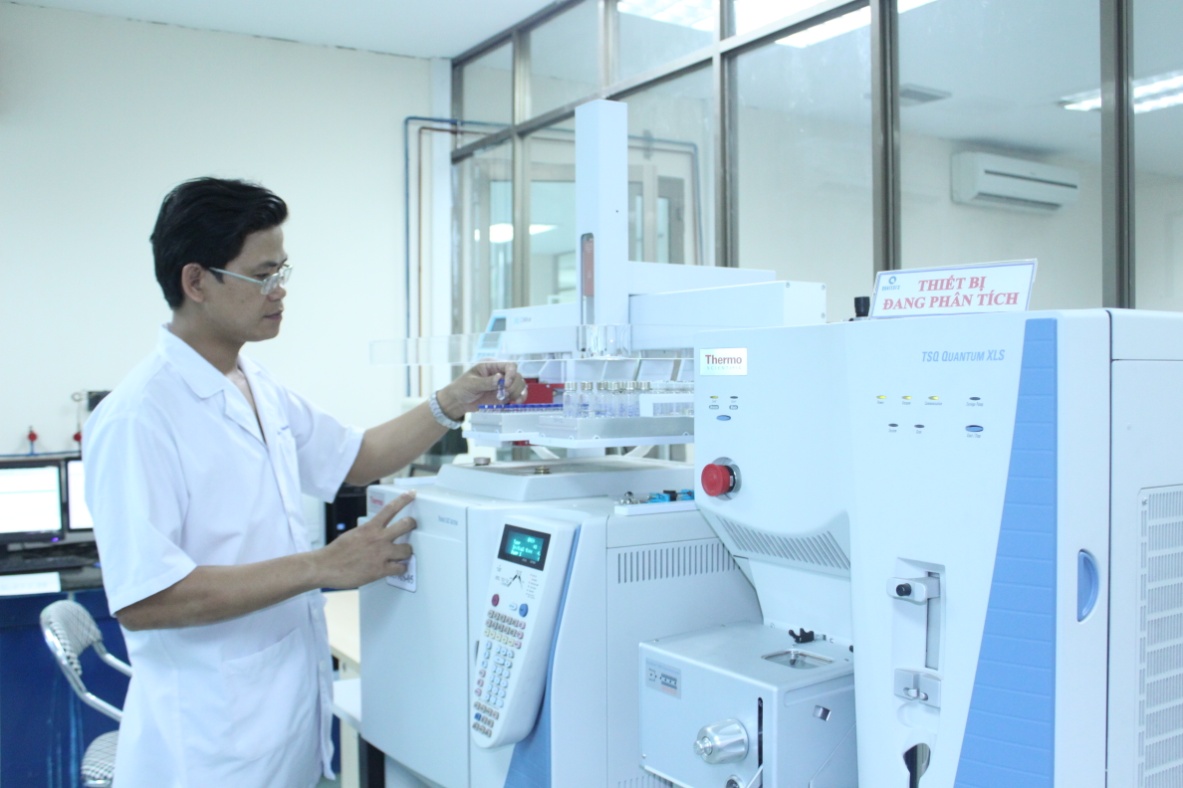 Mr. Ngo Quy Viet (General Director of General Department of Standardization, Metrology and Quality) said the project "Strengthening the System and Operating the Standards and Conformation on energy saving" under the framework of the Vietnam - Japan Economic Partnership Agreement (EPA) had been approved by the two governments.
This project helps to form a network of energy efficiency testing laboratory serving the national target program on economical and efficient use of energy in Vietnam. With the complition of the HVAC laboratory installation in the southern region, the project has completed the basic component. The remaining components of the project will be the focus on training, operation and evaluation of the laboratory. QUATEST 3 is the unit to use the laboratory in an effective way to serve scientific activities effectively for technological and socio-economic development.
Trong Tan