On September 18, 2015, Department of Industry and Trade of Quang Binh Province held a workshop on cleaner production and energy saving.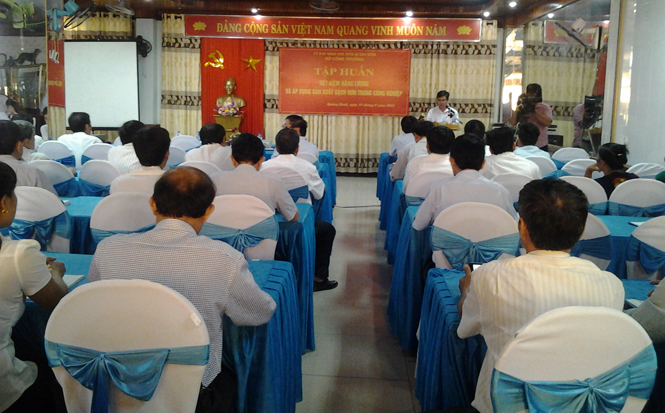 Leaders and public authorities of divisions, units directly under concerned departments, sectors and unions, People's Committees of provinces, districts and cities, and industrial, commercial and service production enterprises in the province attended the conference.
At the conference, delegates were informed about legal documents on economical and effecient use of energy such as the Law on economical and efficient use of energy dated June 17, 2010 of the National Assembly; Decree No.21/2011/ND-CP dated March 29, 2011 of the Government on detailed regulations and methods of enforcing the Law on economical and efficient use of energy; Decision No.51/2011/QD-TTg dated September 12, 2011 of the Prime Minister on regulations concerning the list of facilities and equipment which must bear energy label, etc.
Delegates at the conference also spent time on discussion, exchange and share of experience of application of cleaner production technology in the industry.
Ngoc Anh