On 12th March 2016, over 3,000 volunteers took part in running and cycling activities in response to Earth Hour 2016 at Cau Giay Park.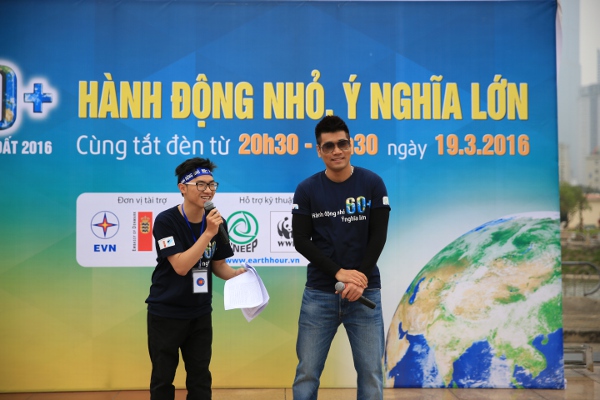 Ambassador Ta Quang Thang and students at Cau Giay Park
This year, more than 1,000 volunteers were divided into 15 cycling teams and traveled around Hanoi's quarters. The others ran around Cau Giay Park. Flashmob dance of students made the event's atmosphere more exciting.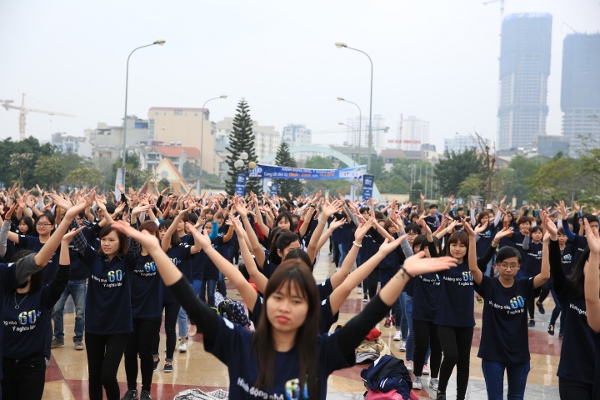 Flashmob dance
Earth Hour is an international event started by World Wild Fund (WWF). It was famously started as a lights-off event in Sydney, Australia in 2007. Since then it has grown to engage more than 172 countries and territories worldwide, including Vietnam.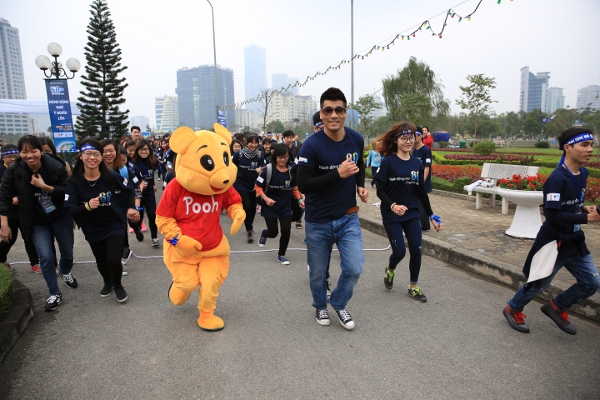 Ambassador Ta Quang Thang running with volunteers of Earth Hour Event 2016
This year Earth Hour Event with the message "Small Action - Big Impact" aims at encouraging the community, especially the youth to take part in the campaign.
Earth Hour has been organized annually with the technical support of the Embassy of Denmark in Vietnam and WWF. Besides, Vietnam Electricity and Daikin Vietnam will be the sponsors of the campaign.
This is the 8th year Vietnam has joined Earth Hour and also the fifth year Ministry of Industry and Trade (MOIT) has coordinated the event.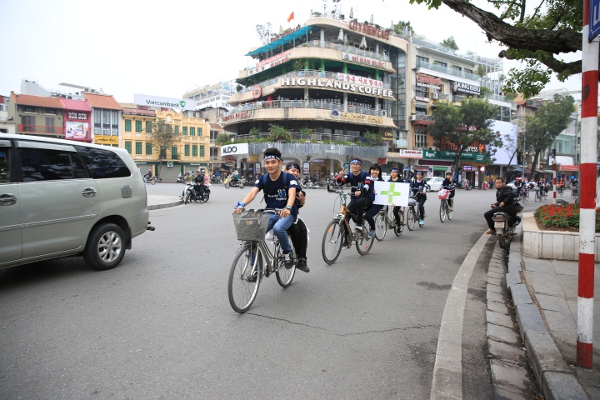 Young volunteers cycling in response to Earth Hour 2016
In response of Earth Hour 2016, Hanoi People's Committee has issued plan 53/KH-UBND date 7th March 2016 on implementing Earth Hour 2016 event.
Following running and cycling, other additional activities will be carried out. On 14th March and 18th March, Ambassadors of the campaign will attend meetings with students of some schools in Hanoi. Then lights-off event will be carried out from 20:30 pm to 21:30 pm on 19th March 2016 at August Revolution Square, Hanoi with the presence of the city's leaders, citizens and students. The event is expected to be live streamed on VTV1 of Vietnam Television.
Here are some photographs of the event on 12th March 2016: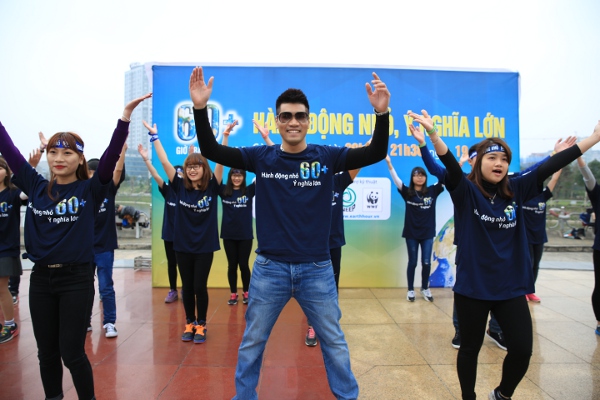 Ambassador Ta Quang Thang dancing with volunteers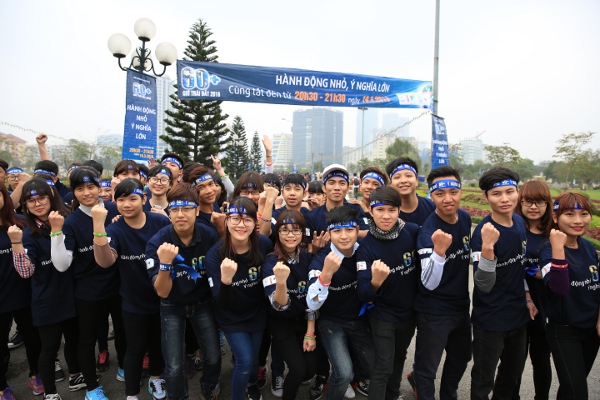 Students showing their determination before running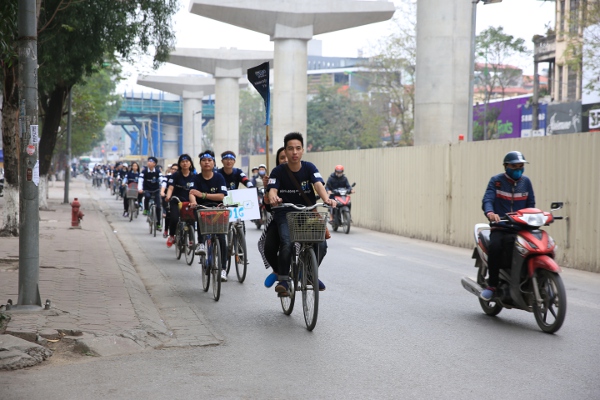 Cycling in Cau Giay Street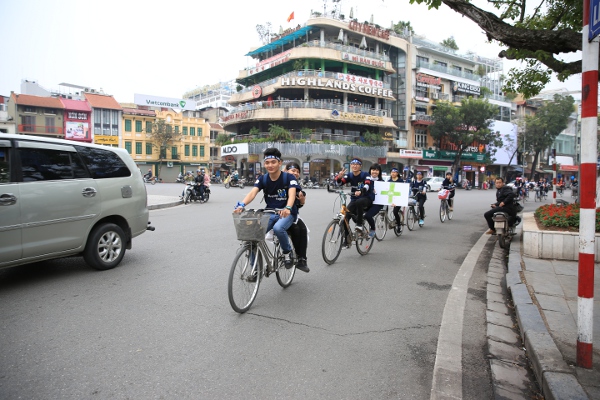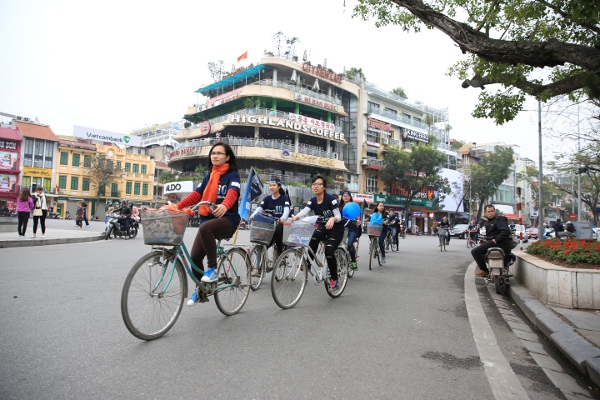 Hanh Nguyen