Early on March 14th, the Binh Duong provincial Youth Union has released a bicycle parade over streets of Thu Dau Mot city in response to Earth Hour Campaign 2016. More than 60 Youth Union members from 2 different universities, Binh Duong University and Binh Duong University of Economics and Technique, have actively participated in the event.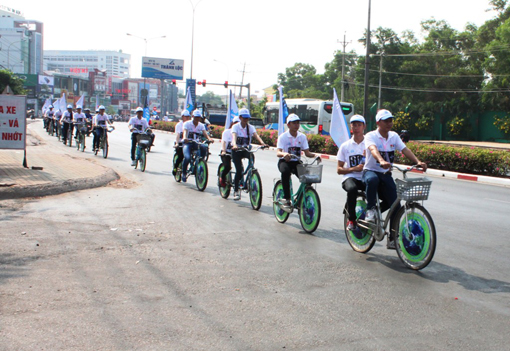 Youth Union members parading in bicycles to propagate the 2016 Earth Hour campaign
Accordingly, each bicycle has been specifically decorated with a propaganda flag showing the contents such as: "60 minutes of switching off the lights, and economical & efficient consumption of energy in 365 days", "Binh Duong Youth joining hands to combat climate change" or "Small actions make significant changes". Additionally, the parade participants have also hung the posters, delivered the leaflets disseminating the strong power of Earth Hour Campaign, delivered stickers to encourage citizens and businesses to turn off non-essential lights and electrical appliances to save energy.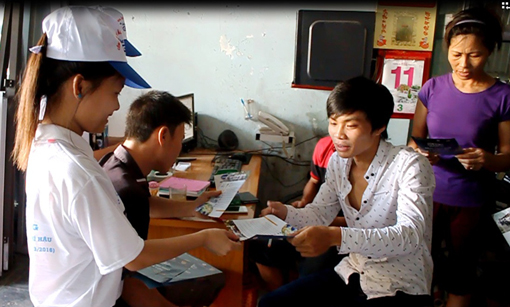 Youth Union members explaining how to save energy
In the framework of the program, from March 15th to 19th Binh Duong provincial Youth Union will organize a series of activities such as "25 Seconds of Turning Off the Engine" to call on a practical action of turning off the car/motorbike engines if your vehicle will be idling for at least 25 seconds to reduce gas emissions; launching the "New Vitality Of Recycled Products" competition and the "Youth Union in response to Earth Hour Campaign Day" programme.
The program aims at propagating as well as encouraging the community to take action to protect the environment and natural resources, save energy and combat the climate change.
Thanh Thao