On January 08, 2016, Thai Binh Provincial People's Committee promulgated Decision No. 28/QD-UBND approving the program on Economical and Efficient Use of Energy in the province for period 2016-2020.
The goal of the program is to raise the awareness of organizations and individuals in the use of energy to make changes from awareness into concrete actions for economical and efficient use of energy.
The promoted energy-saving activities in Thai Binh province are to achieve the goal of total energy savings in the province, and for individual sectors which consume much energy, to bring about socio-economic benefits; to contribute to energy security, environmental protection, and to realize the socio-economic development with sustainability.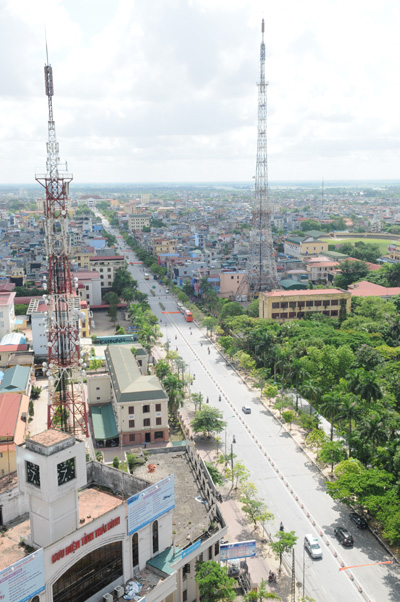 It is to disseminate and promote the use of the equipment with high performance, gradually to replace the low-efficiency equipment, so that the equipment with outdated technology will be sooner removed. It is also to apply the standards and norms of advanced techniques to improve energy efficiency; to achieve at least a 10% reduction in the energy intensity of the energy-consuming industries. It is also planned to replace 10% - 12% of outdated equipment with new equipment to save energy in production units, businesses, institutional agencies, public offices in the province.
The program on Economical and Efficient Use of Energy in the Thai Binh province is deployed with the following main contents: endorse the governance and to raise the public awareness about economical and efficient use of energy; energy efficiency in industrial production, handicrafts; energy savings in the workplace, school lighting, public lighting; promoting the energy efficiency design and construction and management of buildings; energy efficiency in transportation sector; agriculture and rural development; domestic use; to increase the capacity of the Thai Binh Center for Industrial Promotion - Industrial Development Consultant so that it can implement the program on Economical and Efficient Use of Energy.
Trong Tan