Recently, Gia Lai Power Company has organized the power saving communication at Le Hong Phong Secondary School - An Khe Town, with the participation of roughly 1,000 teachers and students from the Grade 6, 7, 8, and Grade 9. This is an activity within the planned power-saving communication program at 50 schools in Gia Lai province conducted by Gia Lai Power Company coordinated with Gia Lai Department of Education and Training.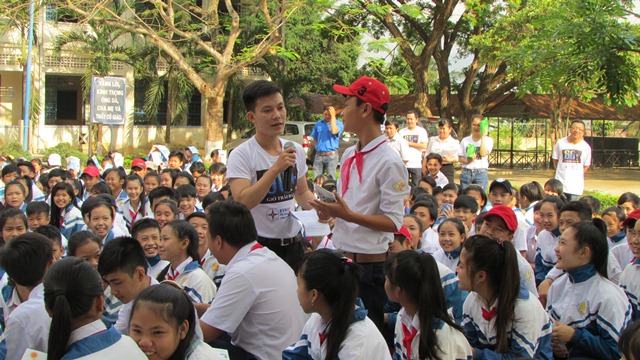 At the communication sessions, the core communicators of the Youth Union of Gia Lai Power Company imparted the principles in electricity use to the students, so that safety and power savings could be achieved, such as when going out of the classrooms, lights should be turned off; during tea breaks fans and electrical devices should be disconnected from the mains. Thus, it is to help students gain basic knowledge, contributing to their awareness of power saving.
With the knowledge through practice, the students will become active socialized communicators in mobilizing their families and relatives to save energy and use electricity safely.
Trong Tan