On February 25, 2016, Can Tho City People's Committee issued Decision No. 633/UBND-KTon the continuous implementation of power saving in family and office activities, referring to units and agencies in the city. Accordingly, the chairman of the city People's Committee assigned the tasks to districts, wards, communes and town for active dissemination of messages and application of measures to save electricity to each household within the area and to encourage people to realize power savings.
Thus, Can Tho Power Company had been assigned to coordinate with the city's unions, associations, Fatherland Front Committee to encourage householdsto to implement power saving; to make mutual agreements with key energy users on power-saving measures relating to timing of electricity use and streamlining the production towards reducing consumption during peak hours. Meanwhile, it still ensures the sufficient supply of electricity for production of businesses and enterprises; it is also meant to achieve the successful implementation of the emulation program to save power in 2016 with the theme: "Creating the Habit for Economical Use – Achieving the Effectiveness".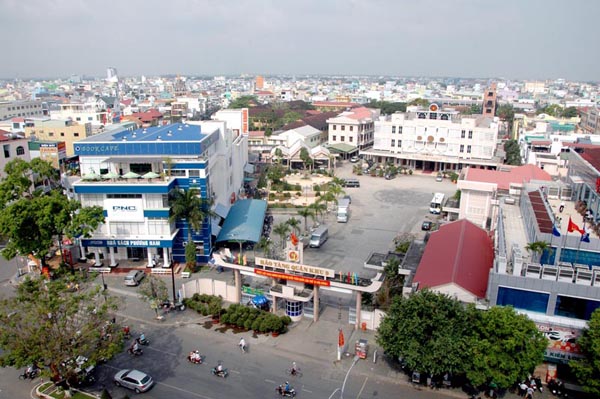 Besides, the Chairman of Can Tho City People's Committee also assigned the tasks to the Department of Construction to disseminate and implement the energy standards for buildings; increase the equipment installation for public lighting system with automaticcontrols, power adjustable devices for lighting at night when traffic density is reduced to save power.
The Chairman of Can Tho City People's Committee also requested the city's Women's Union, the Communist Youth League of Can Tho City, the city's Radio and Televisionand the Department of Industry and Trade to coordinate with the relevant units in organization of public communication activities, to encourage the people to implement power saving in daily life, raising the public awareness of electricity saving.
Trong Tan