On June 24, 2016, the Ministry of Industry and Trade, Vietnam Journalists' Association, Electricity of Vietnam jointly organized the ceremony "The 9thPress Prize to raise awareness about Economical and Efficient Use of Energy 2015". Up to now, after 9 continual years of celebration, the award has attracted thousands of entries, posted by officials, journalists and collaborators, informersfrom the central press agencies such as Vietnam Television, Voice of Vietnam, Voice of HCMC people; Pioneer Newspaper (Tien Phong), the Peoples' (Nhan Dan), Libreated Sai Gon (Sai Gon Giai Phong) Newspaper, the Labourer (Nguoi Lao dong), the Builder (Nguoi Xay dung), Industry & Trade Newspaper (Cong Thuong) ... and the local press agencies such as Radio and Television of Quang Ngai, Ninh Binh, Hai Phong, Bac Giang, Danang Police , Can Tho Newspaper, etc.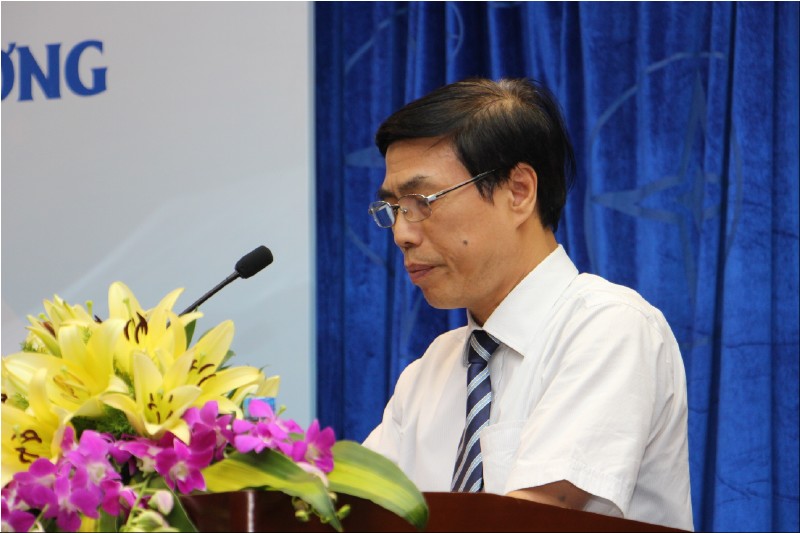 Do Duc Quan - Deputy General Director, General Department of Energy, Ministry of Industry and Trade
Trinh Quoc Vu, Chief Executive of Energy Conservation - Department of Science, Technology and Energy Efficiency- The General Department of Energy, Ministry of Industry and Trade, said: "Climate change and sea level rise, global warming are the problems affecting most countries in the world. And among them, Vietnam is one of five countries that will be hit hard. Efficient use of energy resources, energy savings are the effective solutions to respond to climate change. Communications and mass media have an important role to help raise and change the awareness and the community action on environmental protection, energy efficiency. We recognize and appreciate the positive contributions of journalists, and newspapermen".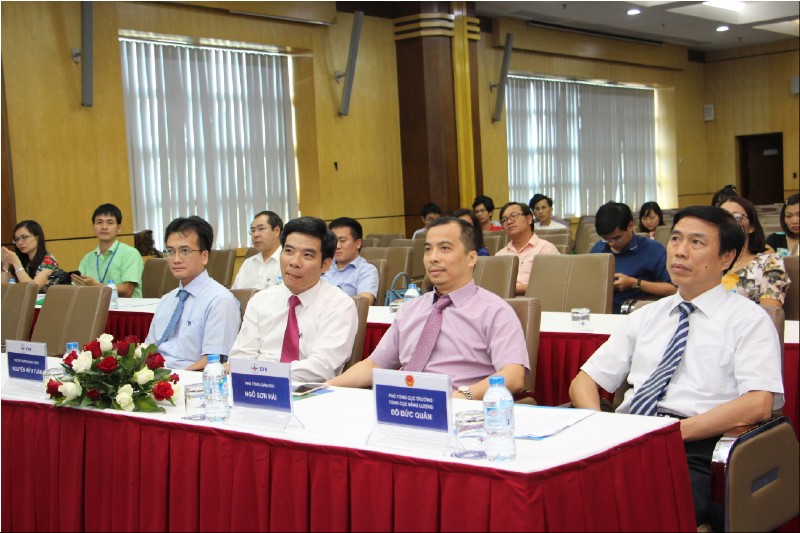 Distiguished attendants in the prize ceremony
The Press Prize to raise awareness about economical and efficient use of energy in 2015 has received more than 200 candidate works with the participation of a large number of press agencies all over the country. Through the preliminary judgment, 45 works representing the four types of media: television (11 works), radio (9 works), electronic media (14 works) and newspapers (11 works) were selected to go forward to the final round of judgment.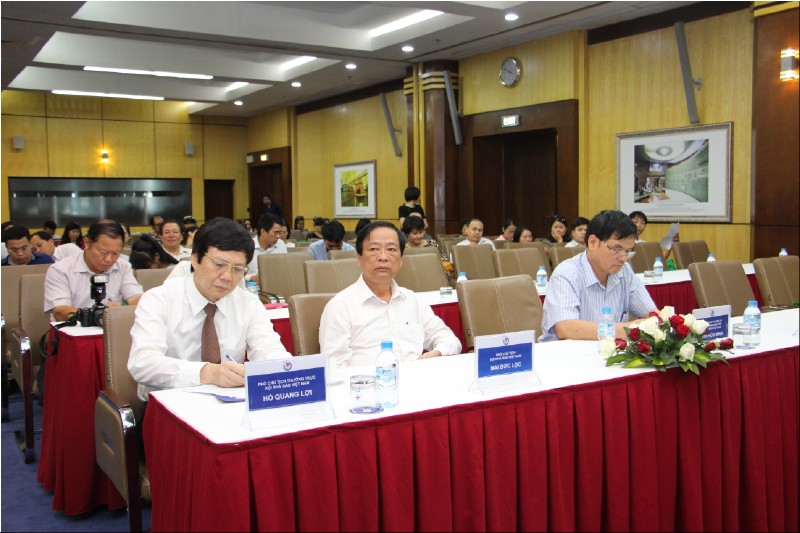 32 authors and groups of authors have been selected for the awards include 4 Prizes A (VND 15 million each); 8 Prizes B (VND 10 million each prize); 12 Prizes C (each prize is worth VND 7 million) and 8 consolation prizes (each prize VND 2 million). The total prize value is VND 240 million.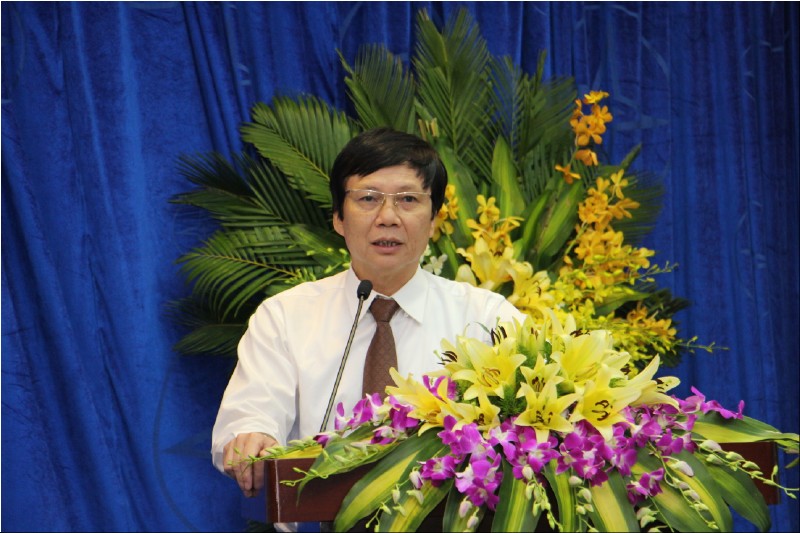 Mr. Ho Quang Loi - Permanent Vice Chairman of the Vietnam Journalists Association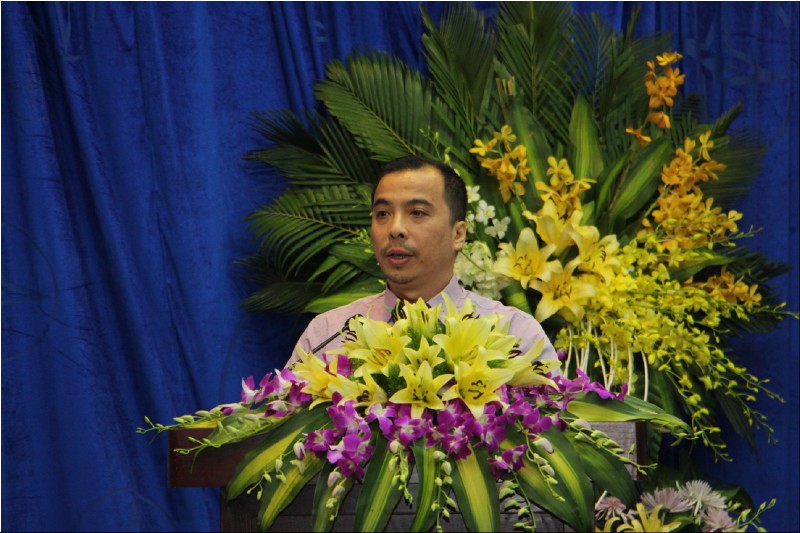 Mr. Nguyen Tan Loc, Deputy Director of Electricity of Vietnam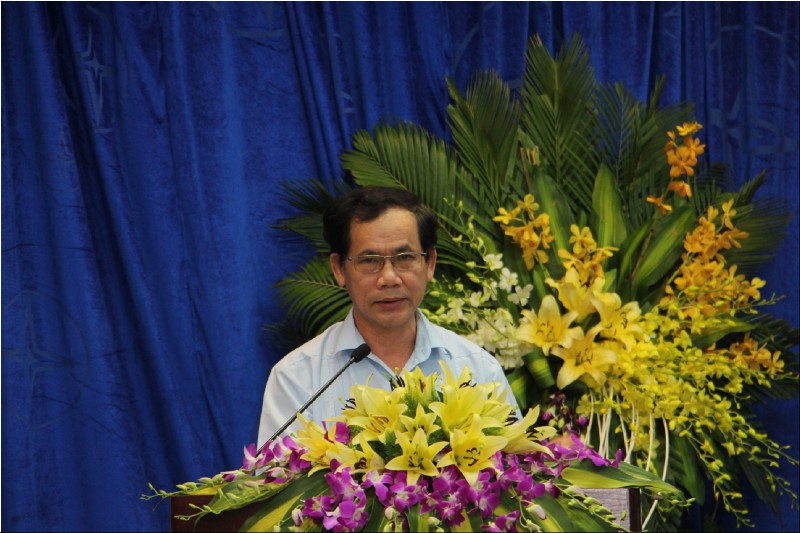 Nguyen The Dung - Deputy of Operations (Vietnam Journalists Association)
The rating for the quality of this year, Mr. Ho Quang Loi, Permanent Vice Chairman of the Vietnam Journalists Association, said: "Propagation of energy savings is difficult. Propaganda should be caried out so that people understand and follow, it is even harder. The contest entried works are not only diverse, but also of good wording, very vivid and easy to understand. It ranges from the power-saving innovations of electricians, solutions to using efficient power of farmers, the application of technology in production and manufactsure bringing in benefit of billions. It is all proved that economical and efficient use of energy has been the concern of the community and social classes."
The awards ceremony was solemnly held at the headquarters Electricityof Vietnam. Immediately after the ceremony, the prize winners are offered and taken to a 2 day-field trip.
Here are some photos of the award ceremony: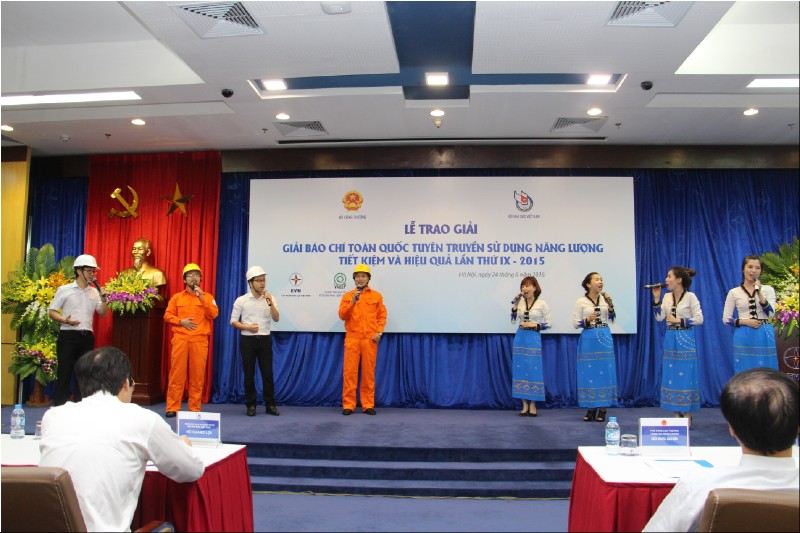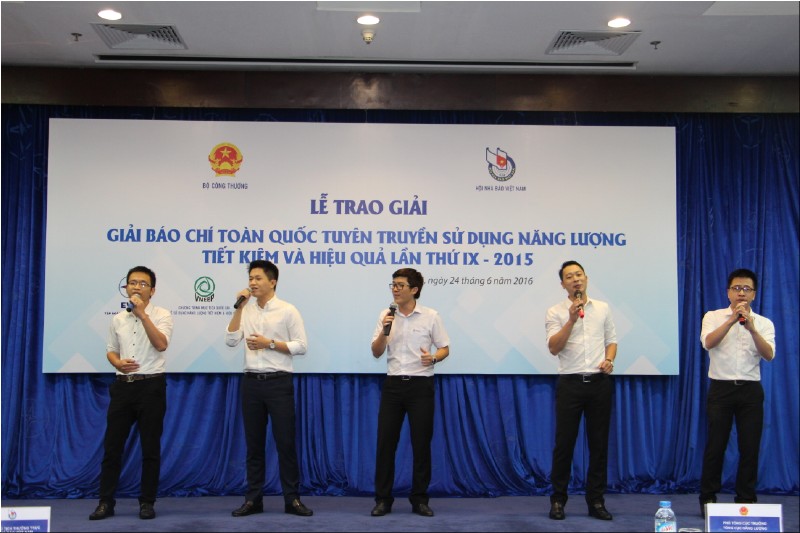 Welcome with a cultural variety show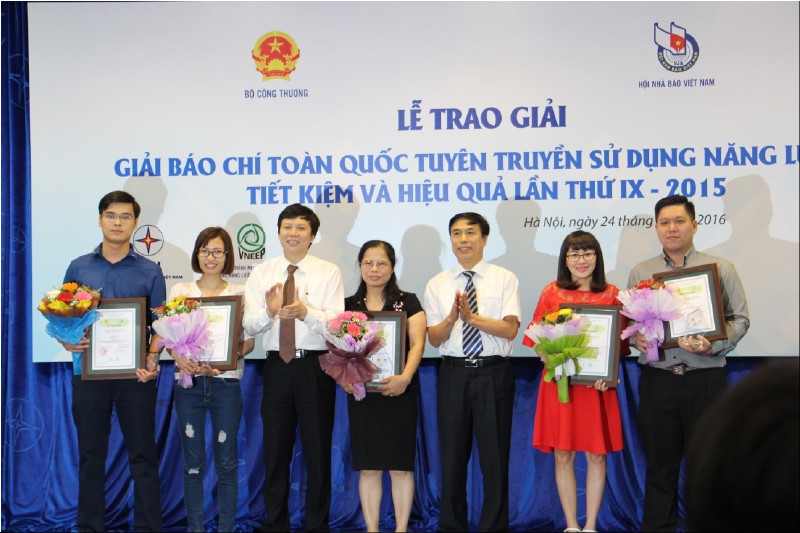 "A" Prize winners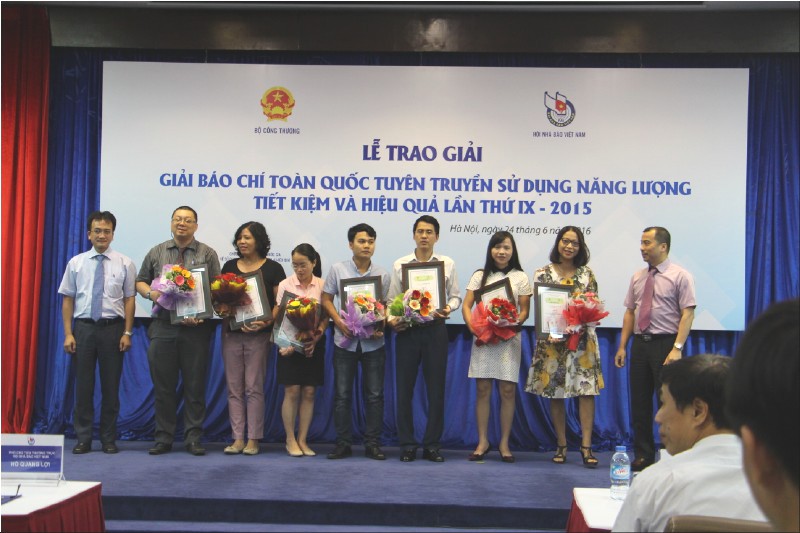 "B" Prize winners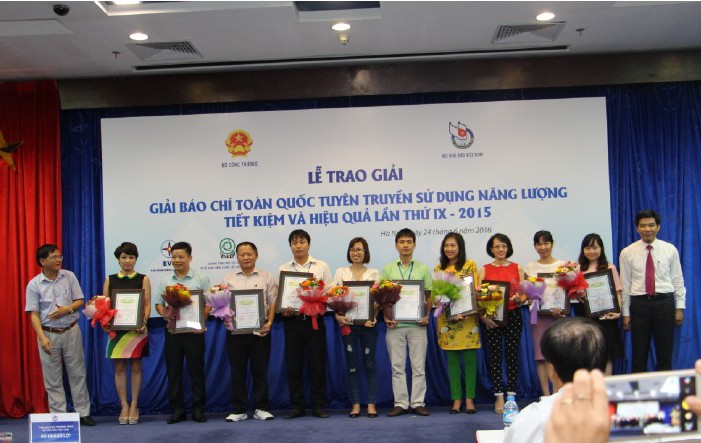 "C" Prize winners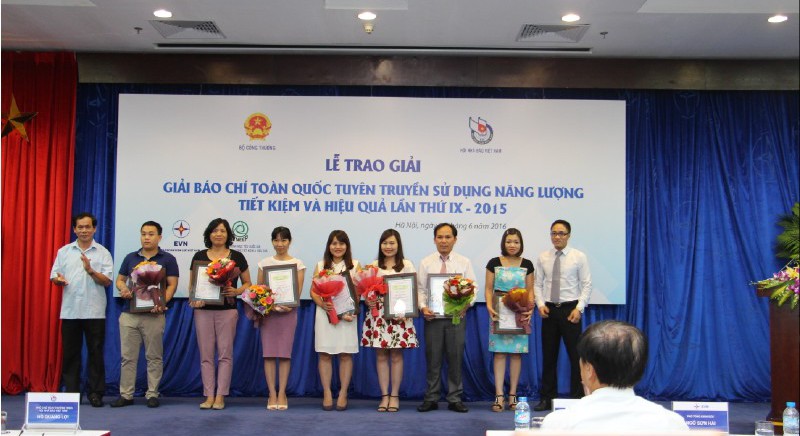 Consolation Prize winners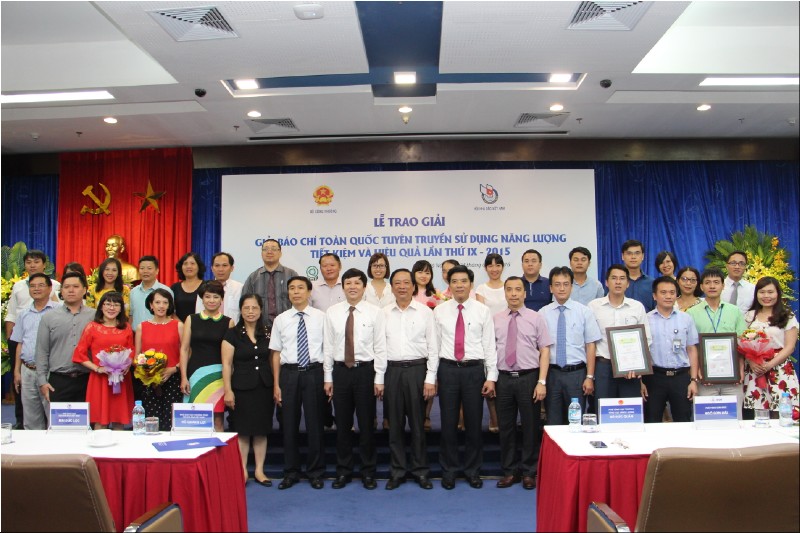 The participants and the prize winners in a group photo.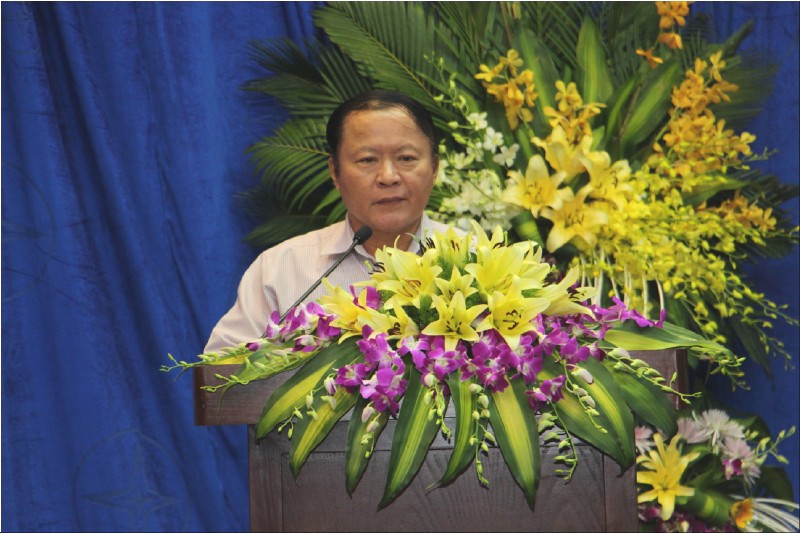 Mr. Nguyen Xuan Tu in a speech on behalf of Prize winners .
Trong Tan