At the meeting, Minister Greg Hands raised a number of questions related to Vietnam's carbon-neutral goal, as well as the contents related to the Draft of the National Power Development Plan for the period 2021-2030, with a vision to 2045 (Power planning VIII).'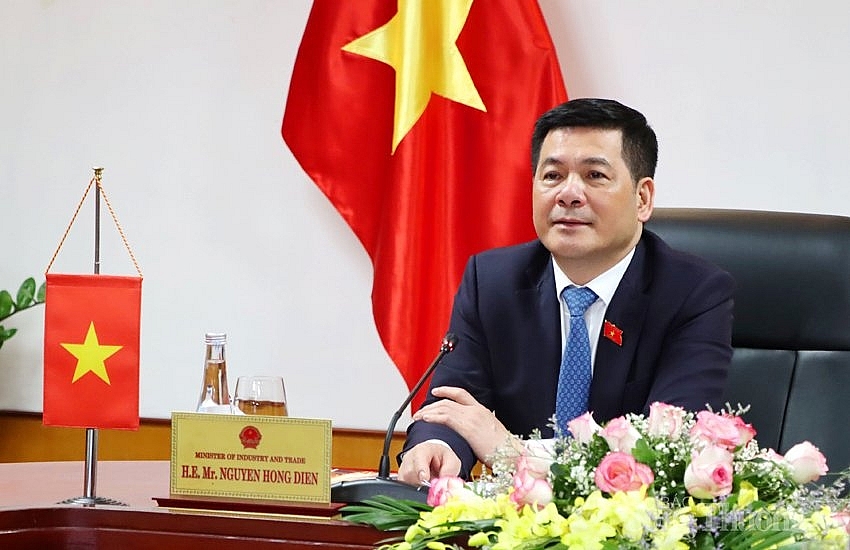 Vietnam's Minister of Industry and Trade Nguyen Hong Dien
Sharing Vietnam's views on these issues, Minister Nguyen Hong Dien said that at present, the Ministry of Industry and Trade is coordinating with relevant ministries and agencies to calculate, research and evaluate in a comprehensive manner of possibilities and scenarios for socio-economic development, energy and environment to achieve the goal of carbon neutrality as soon as possible and will be announced by the Prime Minister of Vietnam at the 26th United Nations Climate Change Conference (COP26).
Minister Nguyen Hong Dien said that by 2030, Vietnam is not going to develop new coal-fired power plants besides those approved in the revised Power Master Plan VII, minimize the development of additional coal-fired power plants by 2045 and gradually phase out coal-fired power plants that have operated for many years with outdated technology.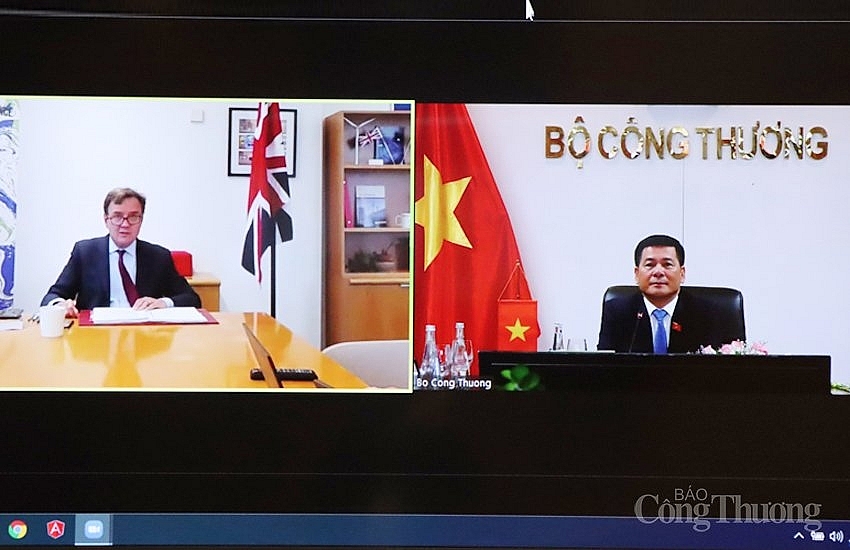 The conference is held in virtual form
In recent years, the Government of Vietnam has paid great attention to the development of renewable energy to meet energy demand, ensure energy security and reduce greenhouse gas emissions. Many specific policies have been issued to encourage the development of renewable energy types: fixed electricity price (FIT) policy for wind power, solar power, biomass power, electricity from solid waste. In addition, renewable energy power projects also receive many other favorable mechanisms and policies such as priority for power generation, stable exchange rate, incentives on corporate income and import tax.
Thanks to the above encouraging policies, in the past time, especially from 2019 to 2020, there has been a very rapid development of renewable energy in Vietnam (especially solar power). As of December 31, 2020, out of a total of 69,340 MW of installed electricity capacity nationwide, there are 16,420 MW of solar power (including 8,673 MW of concentrated solar power and 7,755 MW of rooftop solar power), 514 MW of wind power, 382.1 MW of biomass power, 9.43 MW of garbage power. The total installed capacity of renewable energy accounts for more than 25% of the total installed capacity of the whole system. Renewable energy sources have actively supported the supply of electricity, reducing greenhouse gas emissions and other polluting emissions such as SOx, NOx, dust....
"Vietnam's energy industry has been on a path to greening and gradually reducing its dependence on fossil fuels, towards a low-carbon society in the coming decades," said Minister Nguyen Hong Dien.
Also at the meeting, Minister Nguyen Hong Dien highly appreciated the efforts of the UK, which, as the host country of this year's COP26, has actively organized many activities, events and dialogues for the parties, including Vietnam, to participate in sharing and exchanging experiences and views towards solving issues related to climate change.
Ha Tran