In the first quarter of 2015, Electricity of Vietnam (EVN) announced that the national grid has been in stable, safe and sound power supply operation. The Corporation has made 03 sessions of water discharge from hydropower reservoirs of Hoa Binh, Thac Ba and Tuyen Quang to irrigate for the 2014 - 2015 Winter-Spring cultivation in the provinces in the Midlands and Northern Delta.
In the first quarter of 2015, the country entirely saved 667.26 million kWh, equal to 2.19% of commercial electricity. Outstandingly, the General Electric Company of Ho Chi Minh City reached the highest level of power savings, which is 2.6% of commercial electricity.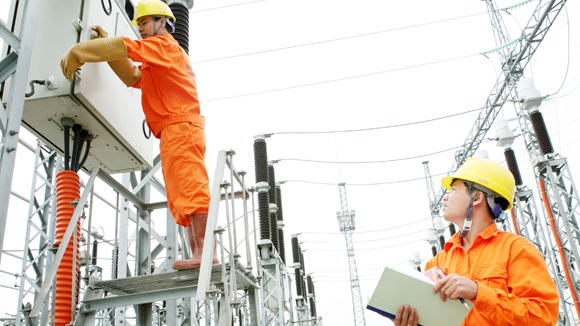 In particular, the Earth Hour campaign in 2015 organized by the Ministry of Industry and Trade, primarily sponsored by the Electricity of Vietnam, had received the responsive actions of the provinces and cities across the country. With events in response to Earth Hour Campaign, in which people turned off lights from 20h30 - 21h30 of March 22, 2015 in Hanoi and from 20h30 - 21h30 of March 28, 2015 in the provinces and cities across the country, the amount of savings is 520,000 kWh, equivalent to about VND 820 million.
In the second quarter, EVN expects a sub load growth from 9.2% to 10.5% as compared to the same period last year. In particular, in May and June as planned, the expected sub load of the system can reach up to 460-465 million kWh/day, and the maximum sub load capacity of the system can be up to 24,780 MW.
To ensure the electricity generation during the dry season, EVN will operate rationally the power resources. Accordingly, coal and gas powered resources will be highly mobilized, i.e. coal thermal power be ensured at least an average capacity of 150-155 million kWh/day. At the same time, safe operation, power transmission system must be reliable in linking the continuous-time high transmission capacity and power output in the North - Central - South direction.
Do Trong Tan