On May 24, 2015, the Ho Chi Minh City Department of Science and Technology, HCM City Youth Union held a creative contest in model assembling with the theme "Energy saving".
This is an activity within the framework of the Festival Day "40 years of Ho Chi Minh city Science and Technology - A development stage" taking place at the Youth Cultural House.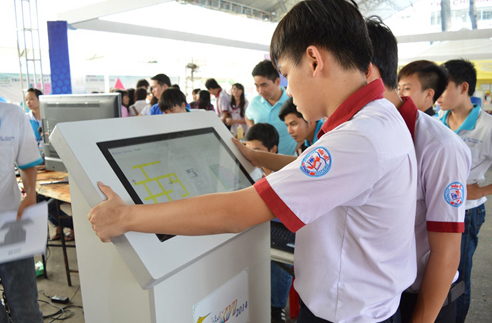 The contest attracts 70 students of primary, junior secondary schools in the city. Within 90 minutes, each team consisting of two students practices assembling a model of high leveled complexity as requested by the Organizing Board, such as intelligent robots, motorcycles. All the models are mounted with solar battery and then run their commissioning immediately after assembling.
The contest is a playground for the pupils to get to understand the renewable energy sources - solar energy and application in life. Thereby, it is meant to encourage young students to learn about scientific knowledge, technology, and to develop the creative thinking for themselves.
Trong Tan