Bac Lieu Power Authority recently held a ceremony to launch the emulation program "Hamlet and Village with Power Savings in 2015".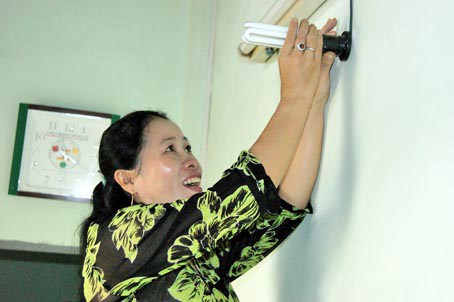 The program aims to change perceptions and daily life habits of people in power usage through public communication programs, to eliminate the use of incandescent bulbs, which are to be replaced with energy saving compact bulbs, fluorescent, and LED lights. At the same time, it is meant to raise the awareness of people in power saving during the summer months.
At the launching ceremony, the village leaders signed the plan for coordinated implementation of the energy saving measures such as turning off the appliances when they are not in use, refraining from using electric devices during peak hours.
In 2014, Bac Lieu city saved 5 million kWh of electricity. In 2015, the province strives to achieve an energy saving figure of 2.1% of commercial power production.
Trong Tan