The Clean Energy Program of USAID Vietnam has coordinated with the Hai Phong Department of Construction to organize a training course "Promoting the construction and operation of buildings in energy saving and efficiency (Standard QC: 09/2013 ), High-performance and green Buildings in Vietnam."
The USAID Vietnam's Clean Energy Program is initiated by the Agency for International Development (USAID) and deployed in coordination with the Ministry of Construction.
The main objective of the program is to improve understanding and to build up the capacity of construction in Vietnam, heading toward the reduction of 30% - 50% of energy consumption and greenhouse emission; building the first national data on energy consumption in buildings; implementation of training programs aiming at production and operation of energy-saving projects and green buildings; exemplary demonstration on practical projects of 30% to 50% energy savings, compared with the original design.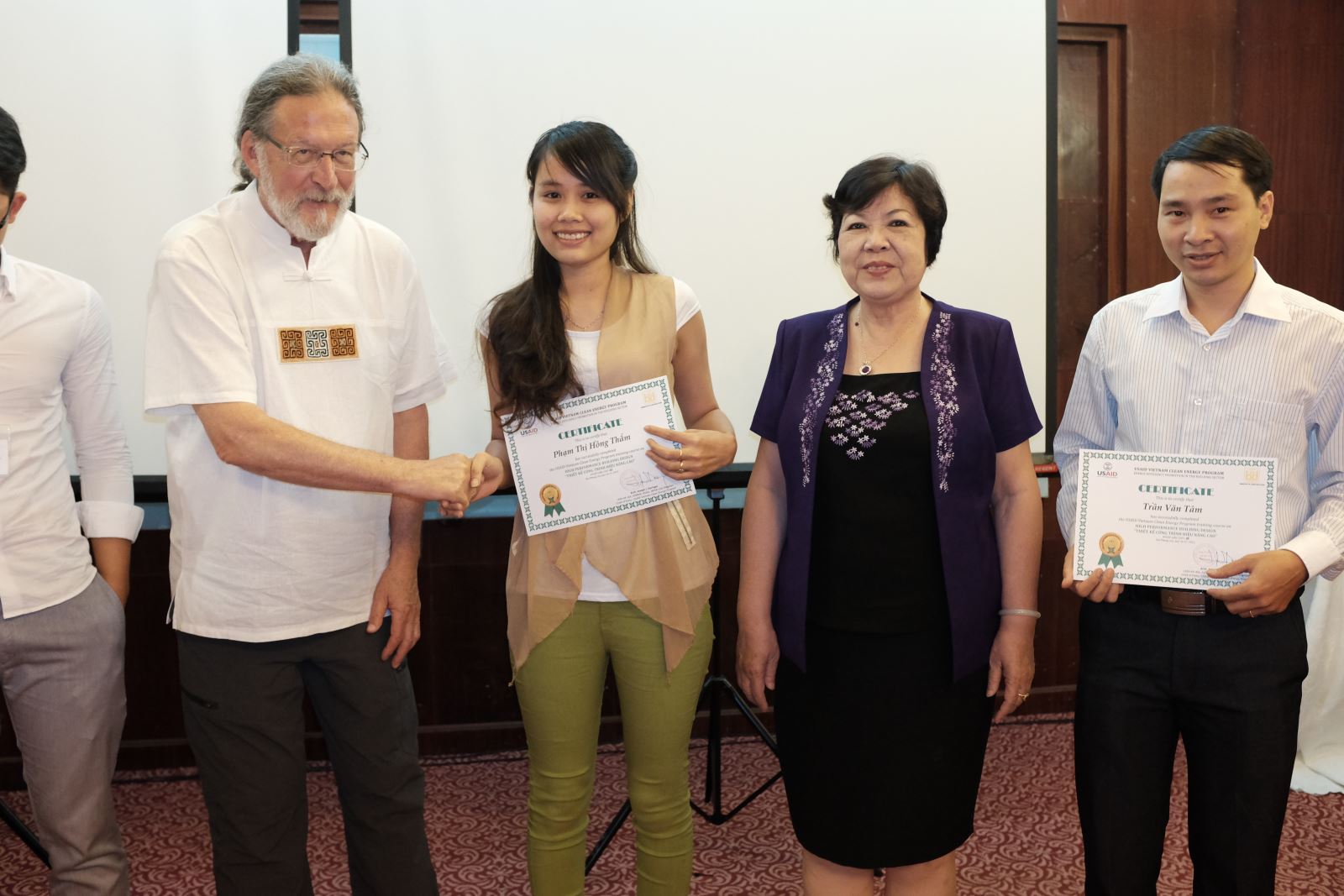 Photo by USAID Vietnam: The program awards certificates to the participants
In the framework of the training program, the Statutory Standards for energy saving and efficiency Works was introduced, together with the materials used in green buildings (glass materials and bamboo materials), high-performance integrated design, energy simulation tools, mechanisms to encourage energy savings in the United States by means of advanced applications for students to apply in their actual job.
The course attracts the participation of Department of Construction officials who verify the design documents of construction, the design engineers, installation technicians, the technical management of building systems, the designer, architects consultants who work in construction industry in the provinces of Hai Phong, Nam Dinh, Bac Ninh, Cao Bang, Bac Kan, Hai Duong and Hanoi.
Trong Tan