A majority of consumers have seen savings on their energy bills as a result of installing smart meters.
More than half (52%) said the technology has saved them money while 80% have taken "at least one step" to reduce the amount of energy they use.
The findings have been revealed in a new report by Smart Energy GB, the national campaign for the Britain's smart meter rollout.
Under the programme, every home and business will have the opportunity to upgrade to a smart meter by 2020, with more than two million already installed.
The technology, which is expected to bring an end to estimated bills, shows people the amount they are spending in pounds and pence in near real time via a display.
Earlier this month the government gave the go-ahead for energy suppliers to trial alternatives such as smartphone apps to display smart meter information.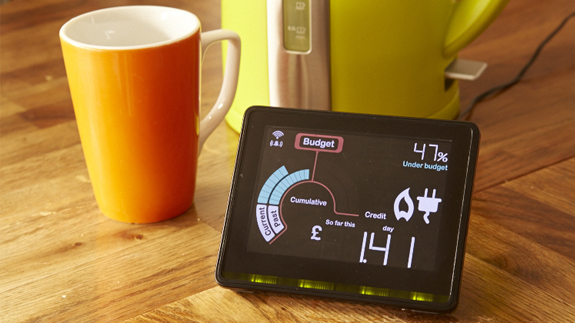 A smart meter display
The survey of more than 10,000 people also found 85% of those using smart meters "have a better understanding" of what they're spending on energy and 74% are "more conscious" about how much energy they use.
They are more confident in the accuracy of their bills (81%) compared to those using traditional meters (64%) and three quarters of people also said they understand their energy bills while 61% of those without smart meters said the same.
Sacha Deshmukh, Chief Executive of Smart Energy GB said: "Millions of people are benefiting from smart meters and are using them to help save money. People with smart meters are better informed about how much gas and electricity they are using and more in control of their energy use.
"We are still in the early stages of this national upgrade but those who have smart meters already are seeing a transformation."
The number of people understanding a smart meter is still low at only 25%, however the report suggests the figure has increased as only 18% knew what it was last March.
Out of those who understood the technology, 8.3 million people are interested in having one installed or already have one.
Barriers to installing smart meters in homes across the UK still exist, according to an energy supplier.
Energy Live News