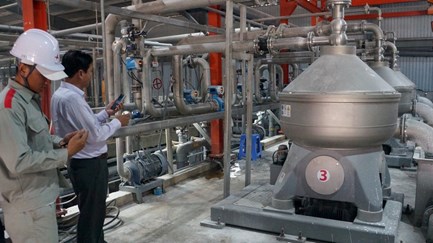 15/09/2021
The advantage of the modified starch production solution E1420 applying magnetic ultrasound technology is to help improve productivity that can save significant input materials and energy.

A new self-driving robot, utilizing recycled BMW i3 electric vehicle batteries, is currently being tested at the company's Innovation Park in Wackersdorf, Germany.

Of that total, 21 MW will be added this year from the 7-MW expansion of the Bouillante facility in Guadeloupe.

Epson's new PaperLab is one of a kind office machine that recycles used paper directly into clean white sheets of all sizes.