Tin Thanh Group Joint Stock Company is a multi-industry enterprise with many member units. In the field of energy, Tin Thanh Group has many years of research and success in using renewable fuels (mainly biomass) to replace fossil fuels. Currently, Tin Thanh Group is supplying medium and high pressure steam with renewable fuel to more than 30 leading factories and industrial facilities in Vietnam such as Sabeco, Habeco, Casumina, Coca-Cola, Vinacafe, Ton Hoa Sen, Golden Hope, Cholimex... to ensure the safe operation of factories, stable production and high economic efficiency, while significantly reducing greenhouse gas emissions.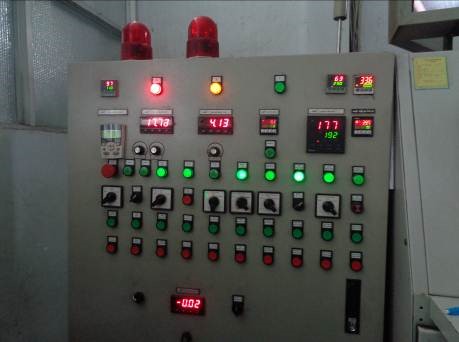 Boiler control system at Saigon - Cu Chi Brewery
After considering the energy saving opportunities proposed by the expert group, based on the actual situation and capabilities, the leaders of Tin Thanh Group decided to adjust the boiler's combustion mode to reduce the risk of fire. excess air coefficient. After adjusting the oxygen content in the exhaust smoke reduced from 10.09% to 7%. In addition, cover the entire steam pipeline system to insulate, increase the insulation thickness from 50mm to 100mm; Insulate the heat-utilizing equipment at the back of the furnace and the boiler's feed water tank.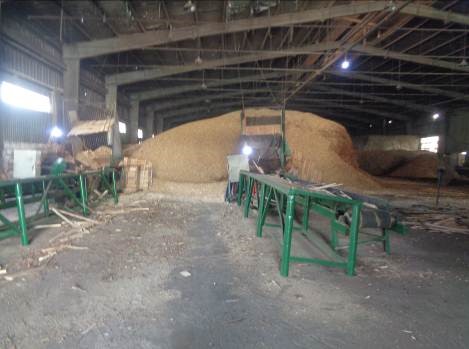 Boilers make use of biomass fuel, contributing to environmental protection
In parallel with the implementation of the above solutions, the steam supply workshop also incorporates other solutions to enhance the performance of the steam system, ensure stable operation and reduce the impact on the environment: Install a secondary water heater; Install a steam accumulator; Repairing and renovating the feeding system from 01 supply throat to 02 supply throats and increasing the flow of the fan to blow the fuel into the combustion chamber and install a cloth bag dust filter.
Not only bringing environmental benefits, the simultaneous implementation of technological improvement solutions has also brought economic efficiency. Specifically, the boiler efficiency increased from 73% to 77.36%, the amount of biomass fuel from chopped wood saved 993.61 tons/year, equivalent to a cost saving of about 1,300 million VND/year. CO2 emissions decreased by 1,440 tons/year. The total cost of implementing the solutions is 4,280 million VND, so the payback period is estimated at 3.3 years.
Ha Tran