Verengo has announced it has surpassed installation of 100 megawatts (MW) of rooftop solar systems since the company's founding in 2008. Verengo reached the 100 MW milestone by creating new platforms for growth through turnkey partnerships with new home builders and other companies involved in energy efficiency, noted CEO Dan Squiller.
Other growth drivers include new advances in system design, permit streamlining and expansion of financing options, Squiller added.
"We are thrilled to have achieved this incredible clean energy 100 Megawatt milestone but this is just the beginning," Squiller said. "Adding new business-to-business partnerships, to complement our residential growth, will increase our presence and penetration in California. Businesses and homeowners are together making rooftop solar the fastest growing source of renewable energy in America. Extension of tax credits and other incentives such as California's net metering expansion makes this growth sustainable."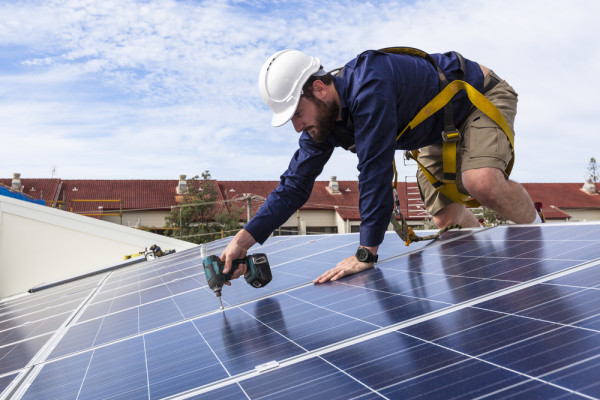 "Verengo is increasingly working with home builders, clean technology suppliers, financial services companies and other third party and EPC (engineering, procurement and construction) originators in the residential real estate market,"Squiller added. Verengo has industry-leading completion times, consistently strong customer reviews and word of mouth referrals, and is focusing on reducing soft costs.
A recent survey of the San Diego area published in CleanTechnica found the average rooftop PV installation (5.5KW) should pay for itself in just 8 years. In 20 years, owners who paid cash could save over $26,000, and owners who paid with a loan at 5% interest could save more than $20,000. Homeowners who did a zero down lease for their panels instead of purchasing saved more than $17,000.
"That's an average of $1,000 a year without including tax credits and home value appreciation. With current prices it's hard for business leaders and homeowners to justify notmaking this kind of clean energy investment," Squiller said.
"From day one we have been committed to serving our customers by providing a quality installation saving them money," Squiller concluded. "100 megawatts of PV solar installations is a remarkable milestone and reflects the company's long track record of surpassing customer expectations."
Solardaily.com