GE Ventures bought a stake in Germany's Sonnen GmbH to boost its presence in the fast-growing market for energy storage systems built to store solar power.
GE's unit is paying a "mid double-digit million-euro" sum for a minority stake in the company, according to a statement by Wildpoldsried, Bavaria-based Sonnen. The company said other investors are considering taking stakes in Sonnen, whose ownership includes founder Christoph Ostermann and four private equity funds.
GE Ventures' focus on digital applications in clean energy technology as well as the unit's U.S. base and global reach is of high value, Sonnen Managing Director Philipp Schroeder said Monday in a telephone interview. GE Venture's Managing Director Jonathan Pulitzer said in a statement that Sonnen "is helping to reshape the energy industry."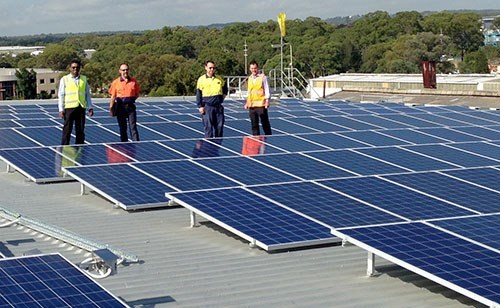 Sonnen, which claims to be Europe's biggest maker of lithium-battery systems for solar storage, competes with Tesla Motors Inc.'s Powerwall home battery and Bosch Power Tec, a unit of Robert Bosch GmbH. The German government this year extended subsidies for battery-power systems for three years, allowing retail customers to save as much as 2,500 euros ($2,840) per unit.
While still only a fraction of the 1.5 million German owners of rooftop solar panels have bought storage systems, the market is expected to grow rapidly, propelled by expected savings as feed-in-tariff subsidies end and the electric-vehicle subsidies expand.
Home storage systems hooked up to rooftop solar modules may grow more than five-fold by 2020, to at least 170,000 from 30,000 last year, according to the German Energy Storage Association. Retail costs for lithium-ion batteries fell 18 percent since incentives were introduced in 2013, and surveys show that about a third of German consumers expect to use battery storage in their homes by 2030, the association said.
Other German companies including The Mobility House, a Munich-based maker of electric vehicle chargers and batteries in which Daimler AG owns a stake, are betting on growth in three-way systems that link solar modules to home batteries and subsidized electric vehicles.
Renewableenergyworld.com