AES Corp. is planning to expand into large-scale wind and solar energy in Brazil to boost its generating capacity in the country.
The company's AES Tiete Energia unit in Brazil is seeking to buy wind farms and will bid to build new solar farms, according to Italo Freitas, the unit's chief executive officer. He plans to participate in an October energy auction with 180 megawatts of proposed solar projects. The unit is also considering energy storage and solar distributed-generation projects.
"The unit will be used by the group as a growth platform in Brazil," Freitas said in an interview in Sao Paulo. "In order to offer complete electric solutions, we want to diversify the portfolio, to balance risks. This is the advantage of renewables."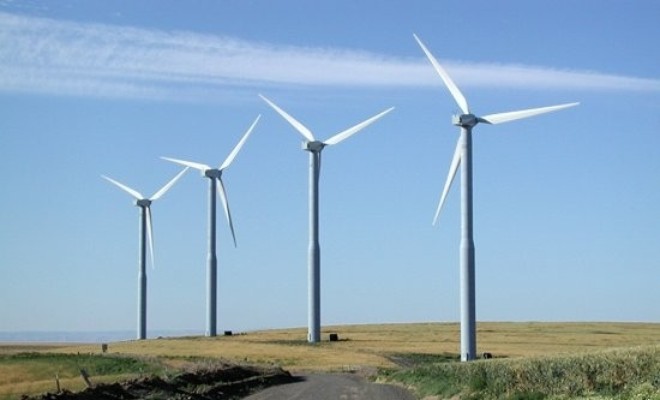 AES Tiete has only hydroelectric power, with nine big plants and four small ones and a total of 2.7 GW of installed capacity in Brazil.
Energy diversification is also part of Brazil's plans. The country set a goal last year of getting 23 percent of its energy from renewable sources by 2030 as part its effort to fight climate change. Power from solar, wind and biomass accounted for 9 percent of Brazil's total generation in 2014.
AES agreed last week to sell its distribution company in Brazil, AES Sul, for $464 million, part of an effort to optimize the Arlington, Virginia-based company's portfolio.
The company's planned solar projects are in Minas Gerais and Sao Paulo states, in the country's southeast. The sites are near its 1.4-GW Agua Vermelha hydroelectric dam, and will take advantage of existing transmission lines in the area, Freitas said.
If AES wins contracts in the October auction, it will apply for financing from Brazil's development bank BNDES for about 65 percent of the estimated 1.2 billion reais ($353 million) investment necessary to build the solar projects.
"We have solar in other countries, such as Chile, and we now want to have it also in Brazil."
Renewableenergyworld.com