DE Shaw Renewable Investments LLC (DESRI) has acquired the 11-MW Rancho Seco solar project in California from First Solar Inc (NASDAQ:FSLR), the companies said today without disclosing terms of the deal.
The project is situated in Sacramento County on property owned by the Sacramento Municipal Utility District (SMUD), which will buy electricity from the plant under a 20-year power purchase agreement (PPA). The facility uses First Solar's thin-film modules mounted on single-axis trackers. It is located on the site of the decommissioned Rancho Seco Nuclear Generation Station.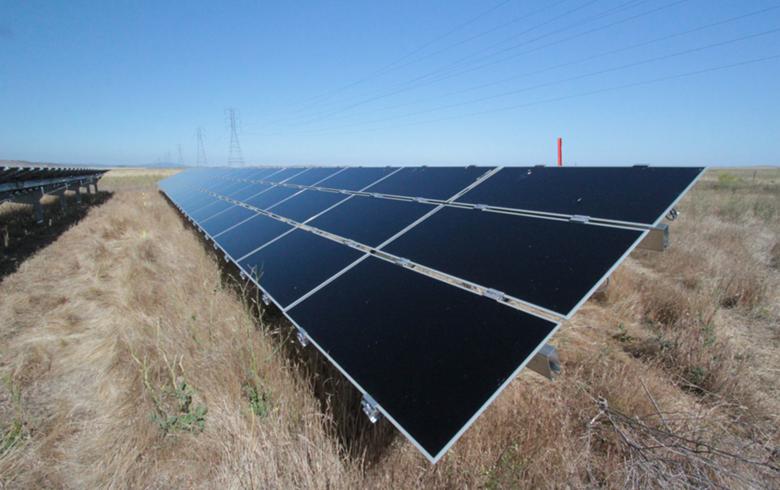 Solar park in California using thin film modules. Author: Russ Ferriday. License: Creative Commons. Attribution-ShareAlike 2.0 Generic
The solar park will provide power for SMUD's commercial SolarShares programme. Through this programme, the Golden 1 Center sports arenas, which is being built for the Sacramento Kings, will get some 85% of its electricity from Rancho Seco.
Earlier this year, DESRI, part of the DE Shaw Group, acquired the 31-MW Portal Ridge solar project from First Solar. That project is currently in construction in Lancaster, California.
Renewables.seenews.com