A fruit farm has cut its energy bills by £30,000 a year by installing a 200KW solar system.
Place UK, which supplies 3,500 tonnes of fruit a year to companies including Tesco, Sainsbury's and Marks & Spencer, invested £205,000 in the project.
The 800-panel solar system in East Anglia also helped reduce the firm's carbon footprint by almost 100 tonnes.
The fruit farm consumes three million kWh of electricity each year and with rising energy costs it expanded its 80KW solar system.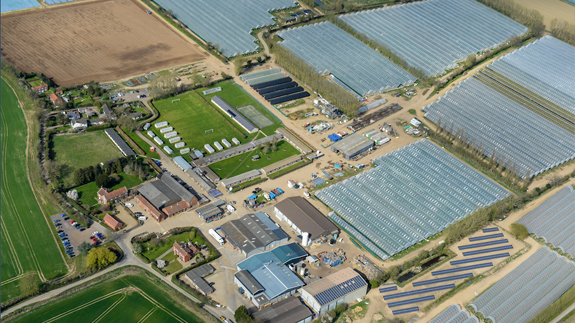 Finance Director for Place UK, James Starling, said: "When our factory's not running our cold stores still use a base load of energy.
"With the extra PV, base load can now be powered entirely from solar power and that's a real breakthrough for us. Our energy supply is more secure and our carbon footprint's been reduced."
Since the system went live it has been generating 20% more energy than forecast, cutting the firm's electricity bills by 10% and reducing its CO2 emissions by an anticipated 93 tonnes per year, the company claims.
Truong Duy