Earlier this year, Ericsson and Vodafone in the Netherlands released the first radio site in the Netherlands powered with a hydrogen fuel cell. The majority of the Vodafone network is powered by green energy, but some of the company's radio sites are not connected to the electricity grid and usually need to be powered by diesel. Two years ago, an Ericsson colleague started to look for alternative energy sources for these types of sites. And this resulted in a hydrogen fuel cell pilot project.
Hydrogen fuel cells produce no CO2 emission and only warm water as a residual. The system is also completely silent. It is already being used in various countries, but not so much in Europe yet. The CO2 emissions of a single site will be reduced by 30 tonnes per year compared to traditional diesel generators, the equivalent of a car driving five times around the world.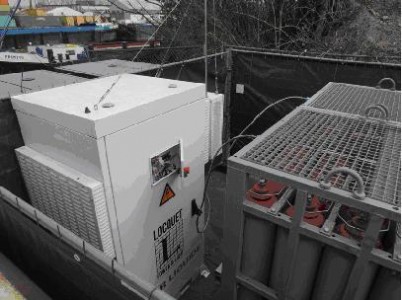 Today, the hydrogen still needs to be transported to the site. In the future, we hope to migrate to a self-supporting site, using solar energy to generate hydrogen on the spot.
Solar energy on its own is another exciting alternative for powering radio sites. Around the sunny Mediterranean region, it makes real sense to apply solar. For example, in Croatia, we use this technology with the operator Vipnet to power remote sites on islands off the coast.
Wind is another option, and we have worked experimented with Vodafone in the Netherlands with wind turbines on top of a radio site.
Ericsson is very active in promoting energy-efficient solutions and helping operators to bring down energy costs and reduce their CO2 emission. The pilot with the hydrogen fuel cell solution with Vodafone in the Netherlands shows that these solutions have the potential to scale up and to ultimately contribute to a zero-carbon network.
Truong Duy