The Powerhouse Kjørbo in Oslo, Norway was nominated in 2014 for the Norwegian Technology Award for its outstanding energy performance. The complex is made up of two renovated buildings that were rebuilt around their existing structures using recycled materials.
The renovation reduced the building's energy need by a staggering 90% and the solar panels built on the structures roof produce twice the amount of energy needed to power the building. The complex uses ground wells in a nearby park to provide heating for its radiators, water supply and ventilators.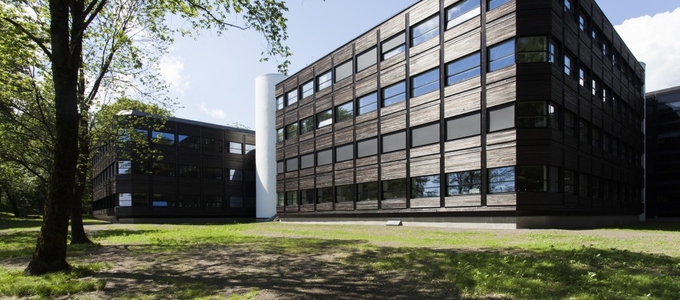 As well as interior modifications the building's exterior also plays a huge part in its energy efficiency with its facades being made of charred wood which provides an environmentally friendly and maintenance free material to reduce the cost of the building upkeep. It also has exterior sun shading screens that are automatically activated to avoid the building overheating; these are transparent to avoid obstructing the view.
Anh Tuan