Azerbaijan completely ensures its gross energy consumption through domestic production, which is mainly reliant on the exploitation of the country's hydrocarbon reserves. But this does not remove the possibility of implementing an energy saving system from the agenda.
Energy saving measures—as a means to ensure the growing demand for energy and power resources—are 2 to 5 times more cost-efficient than the construction of new electricity- and heat-generating facilities, according to various expert estimates.
In addition, energy efficiency reduces greenhouse gas emissions, which is beneficial for improving the environmental situation in the country.
Rasul Suleymanov, the chair of the Azerbaijani Energy Engineers and Specials, Agency said the energy saving potential in Azerbaijan is around 8-10 million tons of fuel equivalent.
He said that the process of energy saving is being developed gradually in Azerbaijan.
"Azerbaijan enjoys energy connections with Turkey, Iran and Russia. When the power plant is working in the nominal mode, they spend a minimum amount of energy, less fuel is burned for generating 1 kWh," Suleymanov added.
"As soon as the load reaches peak, it naturally begins to burn more fuel. When our power system cannot cope with it, then the system of Iran, Turkey or Russia began to work, as the countries are interconnected."
"Thus, if they have a surplus of energy, they can redirect it. Thus, we save our fuel. Those states that do not have energy connections with neighboring countries face a shortage of electricity," he said.
The energy saving potential in Azerbaijan is about 4 times lower than the median level throughout the CIS (about 40.9 million tons per year), according to the official data. If the energy saving potential of the CIS countries is estimated at 450 million tons of fuel equivalent per year, Azerbaijan accounts for only 10 million tons of the total figure.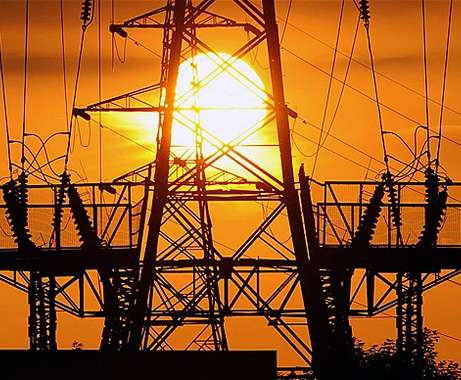 The Energy Ministry is developing a national program for the efficient use of energy resources to study this potential.
Suleymanov further recalled that Azerbaijan adopted a program for the development of alternative energy and that solar and wind energy stations are actively operating throughout the country.
"When a big base will be available, then these types of plants can be operated in parallel with the power system of the country, then we can save a lot of fuel. Naturally, less carbon dioxide will be emitted into the atmosphere," he said.
Under its strategic plan of renewable energy development, Azerbaijan will build solar plants totaling 2,065 of megawatts and wind farms to an energy output of 1,512.5 megawatts.
"Development of renewable energy in Azerbaijan will reduce the use of gas in the domestic market and increase its export volumes," according to an interview with Jamil Malikov, the deputy head of the State Agency on Alternative and Renewable Energy Sources, on the CISOLAR-2015 conference website. "As clean energy plants can be located near the users of the power, they will also cut the costs of upgrading networks and reduce the losses during electricity transmission," he said.
Economist Ogtay Hagverdiyev, in turn, said that the development of energy-efficiency systems require large investments and a developed infrastructure for widespread use.
"Unfortunately, Azerbaijan lacks such infrastructure, it is necessary to develop, spending more money. Plus, a culture of energy efficiency should be fostered," he said.
Azerbaijan has not been purchasing electricity from abroad, being that it has been a net exporter since 2008.
Azerbaijan's power system, with export potential of six billion kilowatt hours, is the most powerful in the South Caucasus and one of the best among states in the Caspian region. Azerbaijan's power capacity has increased by 2,300 megawatts over the last 10 years after commissioning new energy generating facilities. The primary sources of electricity generation are: gas (92 percent), hydro resources (7.9 percent), and alternative sources (0.1 percent).
Azerenerji JSC is the main producer of electricity in Azerbaijan. It has over 200 substations with a capacity of 500, 330, 220 and 110 kilovolt amperes, as well as ten hydro power plants and 14 thermal power plants. In 2014, Azerbaijan produced 23.11 billion kilowatt-hours of electricity, representing an increase of 6.7 percent from the previous year.
The main driver of demand for electricity has recently been the industrial, agricultural, telecommunications sectors, the construction industry, services, and other rapidly developing areas of the non-oil economy.
The country enjoys potential for growth in energy efficiency primarily in the residential sector, in power generation, and at industrial plants. Given the increasing global demand for energy, prices continue to increase and encourage energy efficiency.
In the power systems engineering sector, energy saving measures can be achieved by decommissioning obsolete equipment, replacing them with newer highly-efficient equipment, constructing and commissioning high- and low-capacity power plants, and constructing new substations and power transmission lines. The energy saving potential is estimated at 20-25%.
According to findings from an International Finance Corporation survey held from 2008 to 2010, Azerbaijan's industrial sector could be saving up to 9% of its energy costs by further improving energy efficiency (EE). Azerbaijani companies have an understanding of the potential for energy savings and a track record of energy auditing and energy efficient lighting projects, which represent the most widespread projects across five sectors of Azerbaijan's industry—food, chemicals, building materials, metal processing and machine building.
To encourage complex and profitable EE measures, the authorities may want to consider streamlining administrative procedures and creating incentives to further encourage companies to implement EE projects. Tax benefits and public funding are the top two measures for improving energy efficiency according to the surveying companies.
The EBRD has supported the preparation of a €165 million investment program to modernize and upgrade AzDRES TPP, the country's largest thermal power plant (TPP). This project has also applied for carbon credits under the clean development mechanism (CDM) and is expected to reduce annual CO2 emissions by 3 million tons CO2eq.
With the help of its partner banks, the EBRD has launched a credit line in Azerbaijan, meant for Azerbaijani private businesses of all scales and sectors as well as individuals who intend to invest in energy efficiency or renewable energy projects. The credit line is part of the Caucasian Energy Efficiency Programme (CEEP).
Truong Duy