Yesterday, Hon. Calle Schlettwein, Minister of Finance, and the Ambassador of the Federal Republic of Germany, H.E. Onno Hückmann, signed an intergovernmental agreement on Financial Cooperation between the Republic of Namibia and the Federal Republic of Germany for a loan of 45 million Euro (approx. 609 million NAD) for the energy sector.
The preferential loan will be used to finance projects on renewable energy and energy efficiency in Namibia through NamPower. The main objective of the programme is to ensure stable and reliable power supply for Namibia in the short- and medium-term and to support a sustainable long-term power mix consisting of renewable and fossil elements. Both approaches are flanked by initiatives to increase energy efficiency.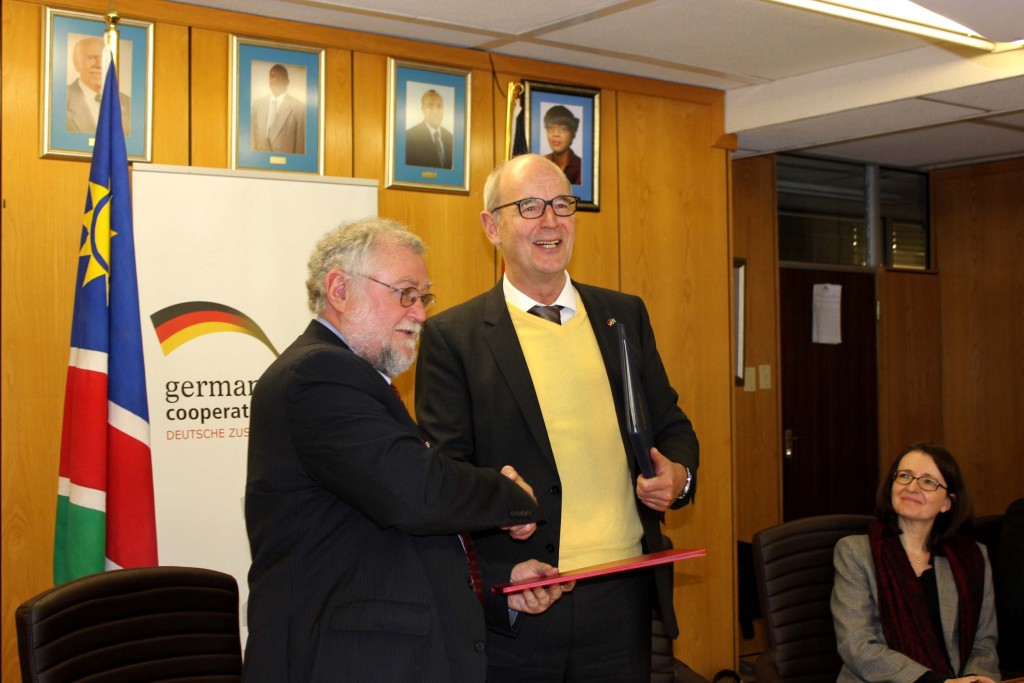 Specific projects to be funded through the programme are the rehabilitation of three turbines at the Ruacana hydro power plant and the construction of transmission lines from Gerus to Otjikoto and Kuiseb to Walvis Bay.
About 8 million Euro (approx.108 million NAD) are allocated for Demand Side Management. This will include NamPower's initiative to exchange one million light bulbs in households with energy-saving LED's free of charge and a programme to subsidize the replacement of 20,000 traditional warm-water geysers with energy-efficient solar water heaters.
At the signing ceremony, Ambassador Hückmann emphasized that: "Energy is an enabler for economic growth. The agreement signed today will play a vital role in reducing the dependency on power imports, supporting Namibia's promising economic development and transformation into a modern diversified economy."
Truong Duy