While everyone shares the risk of climate changing, one of the most vulnerable groups on earth is the people who live in the small islands of our oceans. Their low elevation and small size make them especially vulnerable to rising sea levels; their fragile ecosystems are easily destroyed. Three international nongovernmental organizations—the Clinton Climate Initiative, the Rocky Mountain Institute, and Carbon War Room—have formed a partnership to help small islands in the Caribbean adjust.
In some cases, climate alteration threatens to drown entire islands one day. Weather changes already cause greater disruption to their environments than in the past. However, in industrial times, what has always made life more precarious there is the expense and unreliability of imported energy. A presenter from Barbados several years ago explained: "The quality of life of a society is directly proportional to the availability of energy resources and efficiency in which it is converted to goods and services."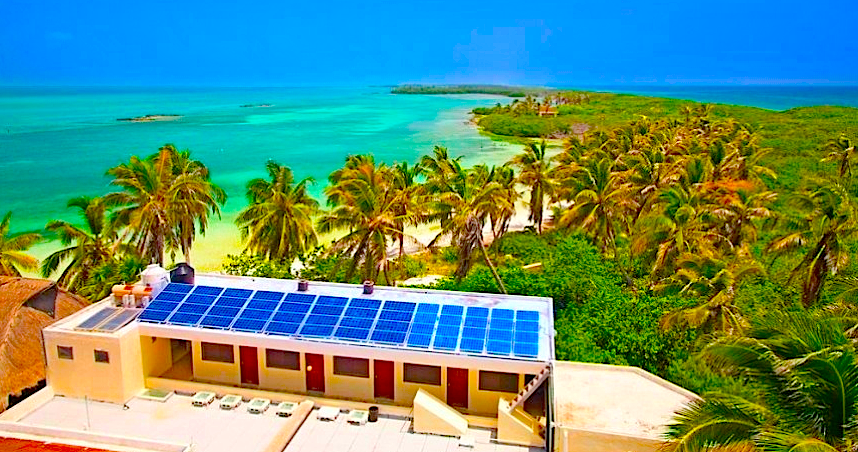 Renewable energy (especially wind, solar, geothermal, ocean, and biomass) and energy efficiency arguably make more sense on islands than any other power sources. Except for Trinidad and Tobago, the Caribbean depends almost entirely on costly imported fuels to generate electricity, often at a cost several times higher than continental rates.
The goals of the Caribbean renewable energy and energy efficiency coalition:
- Work in select Caribbean islands to develop energy efficiency and renewable energy projects;
- Identify project financing and investment opportunities for needed capital; and
- Develop best practices and collaboration potential among countries to support current and future island work.
The partnership between the islands and the nongovernmental organizations is genuinely two-way: the islands have unusually strong motivation (e.g., survival), and their unique geography, community, and economies offer sustainable energy interests the opportunity to test and grow renewable solutions.
CCI contributes its successful Resilient Communities Program experience (25 island nations across three continents), and the recently merged Rocky Mountain Institute (Amory Lovins) and Carbon War Room (Richard Branson) contribute their joint Ten Island Challenge (Aruba, the Bahamas, Colombia [Providencia and San Andrés], Grenada, Saint Lucia, the Turks & Caicos, and four more countries).
Says former President Clinton:
"The world has a moral imperative to save island nations from disappearing or suffering irreversible damage, and an economic imperative to reduce their reliance on costly imported fossil fuels and build climate resilience to avoid catastrophic disasters. Working in partnership with Rocky Mountain Institute and Carbon War Room, the Clinton Climate Initiative is bringing governments, businesses, and financial backers together to help design, implement, and scale up clean energy projects across the Caribbean and around the world."
Anh Tuan