Renewable energy developers won contracts to produce 1,720 MW of power in Mexico during the country's first-ever private auction, after the government ended a decades-long state electricity monopoly in 2013.
Seven wind and solar companies including Enel Green Power, SunPower Systems Mexico and Recurrent Energy won 15-year contracts to rights to provide the state-owned Comision Federal de Electricidad with power beginning in 2018, Cesar Emiliano Hernandez, Mexico's deputy electricity minister, said in Mexico City. The contracts are expected to generate more than $2.1 billion in investment by 2018, he said.
"The results were better than some of the most successful auctions in the world," Hernandez said in a press conference in Mexico City. "Many top level international companies competed and Mexico will receive a very important amount of investment."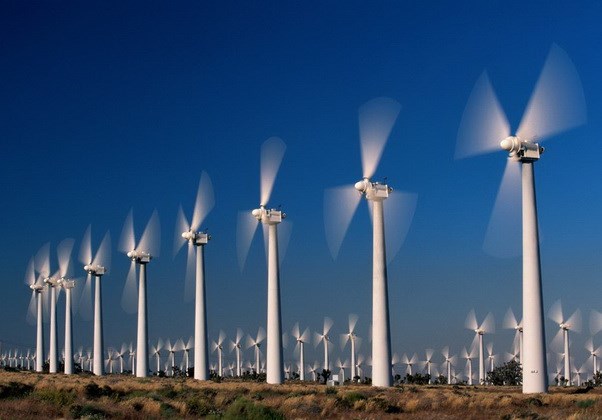 Mexico is restructuring its energy markets in an effort to spur billions in investment after a historic overhaul approved in 2013 to open state-run monopolies in the oil and electricity industries. The government has set a goal of getting 35 percent of its energy from clean sources by 2024, up from 25 percent now.
Eleven packages of wind and solar projects and certificates were sold at an average price of $41.80 per megawatt-hour. Prices for solar averaged $40.50 per megawatt-hour, while prices for wind averaged $43.90. Solar energy accounted for 1,100 MW sold, and 620 MW of wind projects were awarded long-term contracts.
The auction met 84.66 percent of the state utility CFE's demand. In order to buy the remaining power the company still needs, Mexico's government will hold another power auction in April, said Hernandez.
Clean-energy projects were able to sell more than 5 million 20-year clean-energy certificates. Large electricity consumers will buy the certificates to meet an obligation to get 5 percent of their energy from sustainable sources by 2018.
Mexico is seeking to add 20 gigawatts of clean energy in the next 15 years, according to the National Electricity System Development Program released in June. The country has forecasted as much as $62.5 billion in private investment in the energy industry by 2018.
"The auction was an important signal to Mexico's energy market," said Lilian Alves, a New Energy Finance analyst in Sao Paulo. "The government was able to buy a lot of capacity."
Renewableenergyworld.com