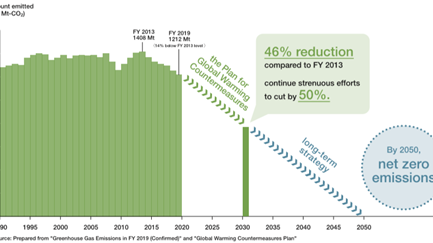 09/02/2022
They also decided to stipulate the "decarbonized society by 2050" in the law this coming April 2022. We need to achieve Net Zero 2050 not only diplomatically but also legally.

BMW said that BMW South Africa will expand the installation of the solar carport in major city centers in South Africa this summer for public charging.

GE Energy Financial Services and Virginia Solar Group have commenced commercial operations on its jointly owned 32-megawatt Pacifico Energy Kumenan Mega Solar Project ("Kumenan Solar Project"), located in the Okayama prefecture of Japan.

The cost of installing solar energy in the United States is down more than 50 percent since the start of a federal support program, the Energy Department said.